Great Wall Motor has selected Hamburg-based Ibeo Automotive Systems as the source for lidars on its production vehicles. The Chinese maker of SUVs and pickup trucks will initially use the IbeoNEXT solid state lidar system on its upcoming Wey SUV model.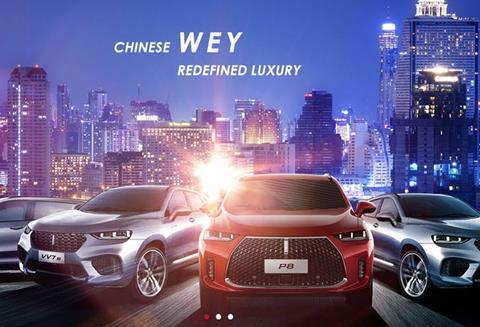 As part of the agreement, Ibeo plans also to open a research and development center in Beijing this year.
"The agreement is a great opportunity for China and Germany to advance technologies for the mobility of tomorrow," Ibeo Automotive CEO Ulrich Lages said in a press release.
"China is a driving force when it comes to the use of e-mobility and autonomous driving," he said, adding that Great Wall and Ibeo will jointly develop and implement new sensor systems specifically to be used for autonomous driving.
Ibeo's new lidar system is designed to help Great Wall launch a level 3 capable vehicle in 2021 and a level 4 capable model in 2023.
As part of the agreement, a third Chinese company, Beijing LiangDao Intelligent Automotive Technology, will provide automatic testing & validation service for the Ibeo lidars.
Kai Zhang, deputy general manager of Great Wall Motor, said the cooperation between the three companies is "one of the most important elements for Great Wall Motor to achieve level 3 autonomous driving in 2021."
Level 3 autonomy still requires a human driver to be ready to take control in certain situations. In level 4 autonomous vehicles, such intervention would no longer be required.
Ibeo employs almost 400 people in Hamburg, Detroit and Eindhoven, the Netherlands. German automotive supplier ZF Friedrichshafen has held a 40% equity stake in the company since 2016.
Great Wall Motor is China's largest SUV and pickup truck manufacturer. The company, which also builds passenger cars, employs more than 60,000 people and sold close to 1 million vehicles in 2018