As part of an ongoing effort to increase software development and programing expertise, Volkswagen Group is now looking for applicants to the second round of its software development training course, Faculty 73, held at the company's corporate headquarters in Wolfsburg, Germany.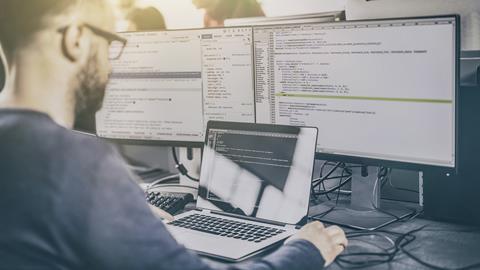 The two-year program, which will start in March 2020, was developed by the Volkswagen Group Academy and prepares participants for work as software developers at the carmaker. Faculty 73 targets apprentices with basic IT knowledge as well as internal and external applicants with other appropriate qualifications – however a university degree is not required. Job seekers are also encouraged to apply.
Those interested can apply starting this week until September 22nd, with places available for 100 trainees.
The program began in the spring of this year, driven by a growing demand for software developers at Volkswagen. The company received 1,500 applications for the first 100 places. These included those who had completed vocational training with Volkswagen and had an affinity for IT, as well as employees from departments such as production.
A third round of trainees will follow in September 2020, bringing the total number to 300. When the first participants complete the program in 2021, they are to be offered employment by Volkswagen.
According to Volkswagen Group board member for human resources, Gunnar Kilian, the company will continue the training program beyond that.
"We have really hit the mark with Faculty 73," says Kilian. "Training is proceeding very well and the first intermediate tests have significantly exceeded our expectations. This speaks for the participants and for our concept. The trainees are highly motivated and our departments are very interested in recruiting them.
"Volkswagen has shown that digitalization cannot be accomplished only by investing in technologies. Digitalization also means investing in people and skills," added Kilian.
The program combines training and coaching in programing, along with an orientation towards the business departments in which the trainees will later work, such as manufacturing or IT. AutoUni, a training and further education institution that belongs to the Volkswagen Group and collaborate with other universities, leads the course. Further support comes from the Volkswagen Group Academy, the Human Resources division, Volkswagen Group IT and other departments.
The training is among a number of initiatives at Volkswagen focused on preparing its staff for digitalization, among them plans to further train workers in digital systems, as well as to significantly increase inhouse software talent and development. Earlier this summer, Volkswagen created a new in-vehicle software unit, Car.Software, as part of an aim to increase the share of vehicle-related software development from 10% to 60% by 2025.
In establishing its 'Industrial Cloud', together with Amazon Web Services and Siemens, which links 122 plants and supply chain globally to share software, IT and standards, Volkswagen is also creating more jobs in software and IT. It recently established Dresden as a center for software and IT development for the cloud project, specialized in production. Other IT and software centers for the Industrial Cloud include Wolfsburg, Munich and Berlin.
This summer, Volkswagen Group together with Seat also expanded its software center in Barcelona, with a particular focus on smart mobility software and coding.