As part of a new and expanded brand IT function under Sebastian Grams, Seat is combining a number of digital initiatives in Barcelona, including new digital processes and mobility concepts.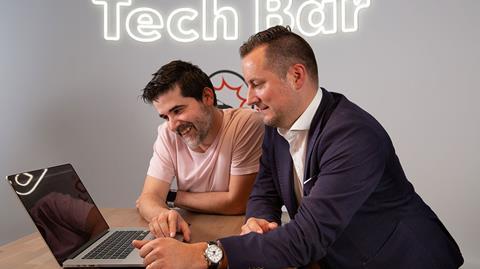 Seat has announced the creation of a dedicated software development center in Barcelona, which will be called Seat:Code (Center of Digital Excellence) and will bundle other digital mobility initiatives at the company. The center is part of the company's new IT structure under chief information officer, Sebastian Grams, and continues the Volkswagen Group's more localized IT strategy.
According to the company, Seat:Code will focus on two major dimensions within both Seat and the Volkswagen Group: to further the company's digital transformation and increase efficiency through process digitalization; as well as to strengthen new business concepts for vehicle mobility, connectivity and digitalization especially for Seat.
The center will hire more than 100 software development specialists. Carlos Buenosvinos, who held several tech roles outside of the automotive industry, has been named Seat:Code's chief technical officer.
The new center will also incorporate Seat's existing digital center in Barcelona, Metropolis:Lab, which opened in November 2017 and already focuses on initiatives such as ride sharing and on-demand public transport. Among the divisions that are part of Metropolis:Lab is Xmoba, which develops and pilots mobility concepts in Barcelona, including Respiro, a Madrid-based car sharing service that SEAT purchased in 2018.
Luca de Meo, president of Seat, commented in a press release that "if we want to transform from a car producer into a mobility company and we want to engage in the so called industry 4.0, we have to make software a core competence. The new Seat:Code will give a boost to this new scenario where we must be resolute and add value for our customers."
Dr. Sebastian Grams, 39, was recently named the Seat brand's CIO. He had previously worked in various information technology and technical development roles at Audi; since January 2019 he has also been a part of the Metropolis:Lab management team. "Seat:Code confirms the company's commitment to becoming a benchmark of vehicle digitalization and of developing new mobility solutions. Moreover, this new center will enable us to enhance synergies within the company with other teams, such as Xmoba, which are dedicated to developing and implementing new mobility concepts."
Carlos Buenosvinos will lead Seat:Code, ultimately responsible for managing a team of more than 100 software development specialists. In this sense, the selection process to identify these new digital profiles is still active, with the aim of putting together a team that can make the
Buenosvinos, 36, spent three years as the vice-president for technology at XING, Germany's professional social media, and previously worked at various tech and start-up firms, including online travel firm Atrápalo and the online training and education company, Emagister.
A decentralized digital approach at Volkswagen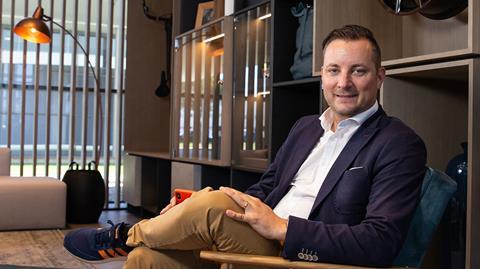 Seat's integrated center continues a trend of growing investment in software development and optimizing digital processes across the Volkswagen Group, as well as IT and software localization and decentralization across its brands.
In June, the group announced a plan to invest €4 billion ($4.45 billion) in improving digital systems and processes. It has also launched a software development unit, Car.Software, to increase in-house software development. The Volkswagen brand, meanwhile, now has its own CIO, Abdallah Shanti.
According to the company, each of the Volkswagen group brands are expanding their IT and software competencies in an effort both to increase local decision making, as well as to lead on particular areas for the wider group. For example, the Volkswagen brand has taken charge of IT in the R&D area, sports carmaker Porsche is responsible for production IT and premium brand Audi is coordinating efforts for company-wide sales IT. Although not alone across the group, Seat is also putting more focus and investment in various new mobility and ride-sharing concepts.