The company will access Luxoft's existing customer base across North America, Europe and Asia Pacific.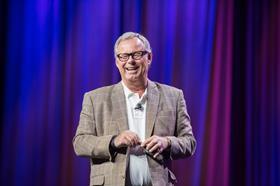 "Our shared vision of digital transformation makes this a great fit," said Mike Lawrie, CEO, DXC Technology
.
"Luxoft has proven track expertise in producing measurable business outcome for global clients."
DXC sees the acquisition as way to increase customers among those sectors seeking to transform operations, including automotive.
The addition of Luxoft will give it experience in key areas such as digital cockpits, autonomous driving and connected cars
.
Luxoft also has expertise in data analytics, IoT and blockchain - technologies viewed as important to the future of the auto industry and supply chain.
DXC Technology
was formed by
the merger of the services business of Hewlett Packard Enterprise and CSC
.
The DXC Automotive Centre of Excellence,
was created
to establish the company as a leader in IT transformation
.
Its clients include BMW, Daimler, Volkswagen, Ford, Continental, Bosch and Honda.