BMW is getting ready to build 100 prototypes of its iNext electric vehicle as the premium car maker develops and tests production processes for the important new model.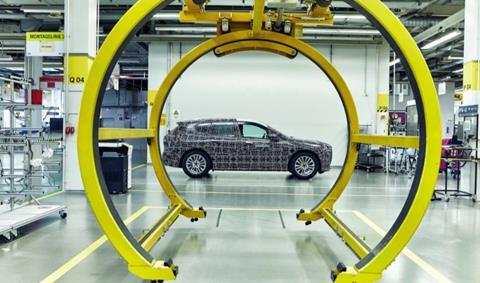 The iNext, which will go into series production in 2021, is a key model for BMW because it underscores the company's commitment to electrification. The iNext will be powered by a fifth-generation electric drive unit and will have onboard systems for highly automated – level 3 - driving. It also will have a range in excess of 600 kilometers.
The iNext will be built on the same assembly line as combustion-engine powered BMW models and plug-in hybrids.
But before production can start, BMW has built a pilot plant for the car at its Research & Innovation Center (FIZ) in Munich.
"Preparing a fully electric vehicle for series production is an exciting but challenging task," said Udo Haenle, head of production integration. He said the pilot plant will use "a range of new innovations" to streamline and speed up the production process.
BMW said it will use new digital tools to support more intelligent and more efficient operations. For example, once assembled, the iNext bodies will be checked with the help of laser radars, which offer an automated measurement technology to analyze surfaces. The new optical process eliminates the need to place measurement points manually and shortens the examination process.
"Preparing a fully electric vehicle for series production is an exciting but challenging task"

Udo Haenle, BMW
Other innovations being tested at the pilot plant are:
The use of a high-resolution scanner to examine body-part surfaces. Data is automatically compared with a CAD model of the part.
Bolts in the floor assembly also are identified and compared with a CAD model using an augmented reality app. This reduces complexity and makes cooperation with other departments easier.
Computer tomography is used to test early-stage development prototypes. BMW is deploying four robots in the dedicated testing system to create x-rays of the vehicle. The data they gather is used to calculate a multilayered 3D image that can be used to analyse the internals of the entire vehicle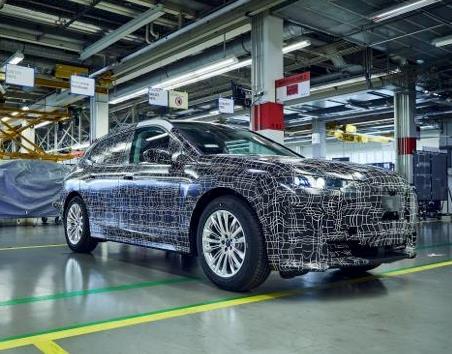 BMW said it plans to make full use of the power of digitalization when it launches its enhanced production system for the iNext. Even before the first prototypes are built, virtual models of workers will help decide on the proper ergonomics and the smartest way to bolt in specific components and systems.
Digital tools will also be used to provide insights into how flexible components such as brake hoses will behave inside the vehicle. Software will replace complex and costly physical tests, BMW said.
The iNext will be part of a broad range of electric and hybrid-electric vehicles BMW plans to introduce in coming years. As part of this electrification drive, it will launch plug-in variants of its popular X3, X1 and 3 Series Touring model. An all-electric Mini Cooper SE will have its show premiere at the Frankfurt Auto Show
By 2023, BMW said the group will offer 25 models with electrified powertrains.