The advent of large-scale electric vehicle production could lead to a seismic shift in the way automotive supply chains operate. Relationships will change, new players will emerge and the auto industry's procurement focus is likely to be radically altered.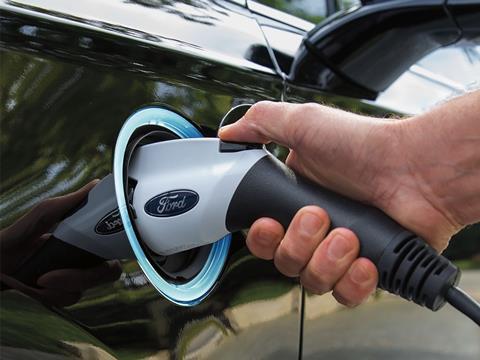 Industry insiders see an automotive landscape emerging where traditional players increasingly have to compete with nimble new market entrants. Moreover, disruption is pre-programmed as electrification may well put at risk the huge market for automotive components and systems now geared to combustion engines. And analysts predict that battery producers, a new category of automotive players, are going to emerge as key suppliers in the era of electrified propulsion.
Sales of electric vehicles are picking up, but they continue to represent just a tiny slice of the global car market. According to Germany's Center of Automotive Management, global sales of electric vehicles, driven mostly by Chinese demand, are set to jump 40% this year to 2.7 million units. Their share of the global market will jump from 2.4% to 3.1% of all new cars sold.
But sales are likely to grow more rapidly as carmakers roll out more electric vehicles, charging infrastructure problems are tackled and consumer acceptance grows. AlixPartners, in a new study, found that car manufacturers can be expected to increasingly move away from traditional powertrains, as emissions regulations are tightened in Europe and elsewhere. The consultants calculate that global automakers are planning to bring more than 200 electric models to market between now and 2022.
As electrification takes root, the potential for new entrants to the electric-vehicle supply chain is huge. That's particularly true for big electronics companies such as LG, Panasonic and Samsung, for IT groups and for battery makers.
The automotive battery market could be worth $120 billion a year by 2030
The automotive battery market could be worth $120 billion a year by 2030, says Paul Eichenberg, a strategy consultant. Including all hybrid and electric vehicle components, that market could be as big as $200 billion, he says.
While electronics companies can use their scale derived from supplying other sectors to establish themselves in the auto industry, things are likely to be tougher for established automotive suppliers.
Said Eichenberg: "For more traditional powertrain suppliers such as BorgWarner and Delphi Technologies, duplicating the kind of scale necessary to be competitive in this new architecture will be very difficult and costly."
Two tracks
Auto manufacturers are pursuing different strategies as they move into the electric mobility era. Some carmakers clearly are happy to outsource key systems and technologies to specialists in electric propulsion. Others, eager to maintain control, are building up EV expertise in-house.
It's a dilemma faced throughout the global automotive industry. "Speed is part of this as some automakers wanted to get out front and farmed out the expertise," said Alan Baum, chief automotive analyst at Baum and Associates. "However, as the area becomes more developed, some automakers are seeing it is a weakness not to have their expertise inside their operation."
Baum said auto manufacturers have another option, which is to buy a supplier outright. General Motors did this when it acquired EV specialist Cruise. "Other approaches include teaming up with other automakers and suppliers," Baum added.
Regardless of the way the automotive supply chain will evolve, battery makers are set to play a dominant role, said Ruud Vossebeld, director of business development at software company Inform. Given the dominance of Asian battery makers, US and European suppliers of this key EV technology face an upward struggle.
"Carmakers will be very dependent on the battery providers"
Vossebeld believes automakers will opt for intensified cooperation with the battery industry. "Carmakers will be very dependent on the battery providers and [will] need to do everything [they can] to keep them as a friend and partner," he said. "Co-investment will also be required to ensure enough battery capacity."
GM announced last year that it was teaming up with Honda to develop advanced chemistry battery components, including the cell and module. The move was designed to accelerate both companies' plans for all-electric vehicles. The two carmakers will collaborate based on GM's next-generation battery system with the intent for Honda to source the battery modules from GM.
The important role of battery technology in tomorrow's vehicles will automatically mean a decline in the market for conventional powertrain components and systems.
Eichenberg says suppliers provide about $4,000 of content per vehicle for traditional engine, transmission, exhaust, and fuel systems. With roughly 100 million passenger vehicles sold each year, the shift to EVs "could disrupt, and potentially eliminate, a $400 billion market segment," he said.
If that happens, a lot of small and mid-sized suppliers of items such as forgings, castings, hoses, and machined components, will be affected. Said Eichenberg: "This shrinking market for ICE [internal combustion engine] components will create excess production capacity and will have a significant impact on this supplier universe."
Automaker plans
Many automakers are already getting ready for change in their supply base. For example, in its latest annual report, Daimler recognises that its entire Mercedes-Benz range - which it is preparing to totally electrify by 2022 - is faced with a number of risks related to the changed volumes of components it requires from suppliers. This could result in "over- or under-utilisation of production capacities for certain suppliers," Daimler said.
The auto industry also is busy securing access to battery cells, stacks and technology.
Daimler is a case in point when it comes to battery strategy. The company is investing more than 1 billion euros in a global battery production network. The carmaker purchases battery cells on the world market and then instructs suppliers to build battery packs according to its own specifications.
The premium car group announced in April that it had acquired a minority equity stake in US-based Sila Nanotechnologies, a battery materials specialist that has developed a technology it claims outperforms existing lithium-ion-based battery systems.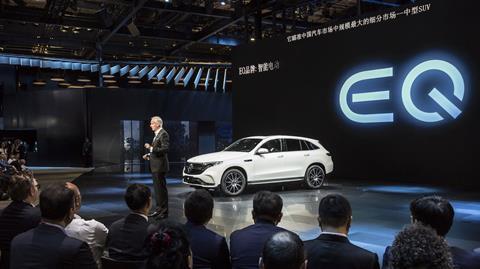 Daimler is investing around €10 billion in the expansion of its Mercedes-Benz product portfolio. Mercedes is launching a full electric brand named EQ. To power the EQ electric vehicles it plans to roll out in coming years, Daimler is purchasing more than 20 billion euros worth of battery cells.
Volkswagen, which arguably has one of the most ambitious electrification plans underway, also is investing heavily in battery technology. The carmaker announced in March that it is joining forces with partners to form the European Battery Union (EBU), a consortium whose aim is to build up European expertise in battery cell production.
In November, VW said it had added South Korean battery cell manufacturer SK Innovation (SKI) to its group of most important strategic suppliers of battery cells. Other members of the supplier group are LG Chem, Samsung and CATL.
The auto industry is busy securing access to battery cells, stacks and technology
And in early June, VW announced that it is investing 900 million euros in a battery joint venture with Sweden's Northvolt AB. VW also will acquire a 20% stake in the battery specialist.
VW Group brands plan to roll out 70 new fully electric vehicle models in the next nine years and needs battery capacity in excess of 150 GWh to meet that goal.
In January, Toyota said it was forming a joint venture with Panasonic to research and develop automotive prismatic lithium-ion and other types of batteries.
Prismatic batteries are thinner, weigh less and make better use of available space than cylindrical lithium-ion cells. But they also are more expensive to design and manufacture.
Volvo Car Group has signed long-term agreements with battery makers CATL and LG Chem for the procurement of a multi-billion dollar supply of lithium ion batteries over the coming decade. The Swedish carmaker, owned by China's Geely Group, needs the batteries for its next-generation Volvo and Polestar models.
Volvo announced in 2017 that, starting in 2019, all of its new car models would have electric powertrains on board. More recently it said that 50% of global unit sales would be made up of fully electric cars by 2025.