With uncertainty continuing over Britain's departure from the European Union, automakers and suppliers warned this week of "catastrophic consequences" if the country leaves the bloc without a comprehensive agreement in place.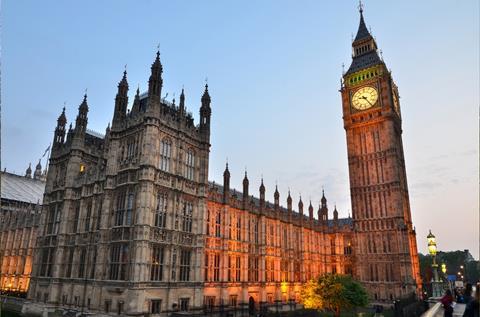 UK Prime Minister Boris Johnson says he would opt for such a "no deal Brexit," if EU member states fail to reach an agreement that is acceptable to him and the British Parliament.
Leading automotive representatives, in a joint statement issued Monday, said the industry's just-in-time manufacturing model, which relies on components and systems that often cross borders several times, would be in jeopardy.
And they warned that tariffs that would likely follow a no-deal British departure would lead to sharply higher costs and, thus, a decline in European competitiveness.
Tariffs, in line with global WTO rules, could add as much as €5.7 billion to the collective EU UK auto trade bill, the group said.
The statement was released by European and national associations representing auto manufacturers and automotive suppliers that build more than 19 million vehicles a year and employ 13.8 million people across the 28 EU member countries.
"A 'no deal' Brexit would have an immediate and devastating impact on the industry"

Mike Hawes, chief executive, SMMT
It comes at a time when automakers are pressured by a sales slowdown in China, the world's biggest car market, and huge investments they have to make to develop new technologies and business models needed to accommodate changing customer requirements.
Against that backdrop, the European auto industry is keen to keep working with an operational model that has served it well for many decades.
"Barrier-free trade is crucial for the continued success of the deeply integrated European auto industry, said Erik Jonnaert, head of the European car and truck makers association ACEA. He noted that the industry operates some 230 assembly and production plants in the EU.
Sigrid de Vries, who heads Clepa, the European automotive supplier association, said the industry operates a highly integrated global supply chain. "A single vehicle consists of around 30,000 parts many of which cross borders multiple times," she said. "Frictionless and tariff-free trade, as well as regulatory certainty, is vital."
Mike Hawes, who heads the SMMT, the UK's auto industry association, said frictionless trade, which would be at risk following a no-deal Brexit, has helped make the industry "one of Europe's most valuable assets."
And he added: "A 'no deal' Brexit would have an immediate and devastating impact on the industry, undermining competitiveness and causing irreversible and severe damage."