Faurecia Ventures has made an investment in audio firm SubPac, which has developed an acoustic experience to "capture the physical dimension of sound".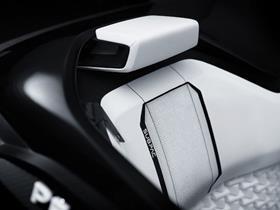 The SubPac hardware and software platform will be integrated into the seating of Faurecia's Cockpit of the Future, adding the chance to really feel low frequencies when using the personalized audio bubble system.
This audio experience can also act in combination with a car's ADAS systems, to supplement safety alerts and communication of certain information, such as warnings on road or environmental conditions.
David Degrange, VP of Faurecia's Cockpit of the Future division, said in a statement: "The acoustic experience will be a key differentiator… the SubPac technology reinforces our offer for an enhanced sound experience for each occupant whilst reducing packaging space and weight compared to traditional speaker systems."
SubPac has facilities in Toronto, Canada; Palo Alto, California; and London, UK. Its technology can be incorporated into seating or wearables – including a backpack – for an immersive feeling involving haptics (vibrations on the skin), proprioception (involving communication on a muscular level) and even bone conduction (including pulses to the inner ear): you can quite literally feel the music. It has been applied by musicians, music producers and sound artists, as well as used in VR experiences and gaming.
The firm's best-known automotive industry application to date has been in the Peugeot Fractal concept car [pictured], created in collaboration with sound artist and producer Amon Tobin. In the Fractal, the SubPac 'Tactile Audio' two-channel bass system was applied to the seats to transmit a high-fidelity bass and sub-bass response within the closed confines of the cabin, supplementing the spatialized 1600-watt Focal audio system. "You feel the bass in your bones, your skeleton," Peugeot design director Gilles Vidal told Car Design News, automotiveIT International's sister publication, at the car's 2015 Paris Motor Show unveiling.
-Farah Alkhalisi