General Motors is integrating a range of Google applications into its cars, as customers want seamless integration between in-car infotainment and the devices they use at home and in the office.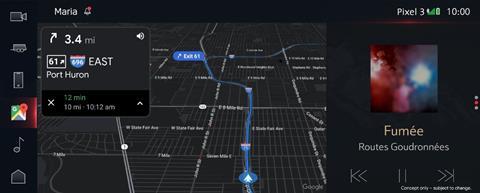 The move by the US automaker indicates the industry may be slowly overcoming worries that high-tech specialists such as Google will take control of a key part of the vehicle, thereby depriving the car company of a big potential source of revenue.
Volvo's Polestar brand and the Renault-Nissan-Mitsubishi alliance already announced that they will more tightly integrate Google apps into their cars. They have cited the ability to regularly upgrade these apps as one of the key advantages over traditional automotive systems.
GM said that, from 2021 onwards, it will offer in its vehicles new options for a Google voice assistant, embedded navigation and other applications.
"The integration of select Google technology and services into our vehicle infotainment systems will foster a more connected and efficient driving experience," Santiago Chamorro, vice president for GM's global connected customer experience, said in a press release.
The new apps will initially be available for compatible Chevrolet, Buick, GMC and Cadillac vehicles worldwide. Broad deployment across all GM brandw will follow later.
GM has been building its infotainment systems on Google's Android operating system since 2016. The carmaker said a key motivation for its decision to opt for the internet giant is that its technology allows it to offer users functions they are familiar with from their smartphones. Android is the world's biggest smartphone operating system.
GM said the Google voice assistant is one feature that will evolve over time to let drivers interact more with their vehicles using voice. An example would be renewing connected-services plans, checking tire pressure or scheduling service appointments.
GM also plans to more closely integrate the voice assistant with Google Maps navigation.