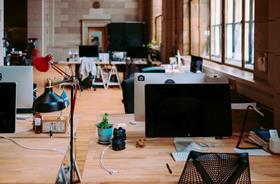 Corporate CIOs are eager to play a strategic role in the digitization of their companies, according to a new survey. They also want to broaden their responsibilities beyond the traditional role of caretaker of the company's IT systems.
According to a survey conducted by market researchers Inforsacom Logicalis, CIOs are determined to push digital transformation, but they are slightly less optimistic than a year earlier.
A mere 5 pc of the 890 CIOs and IT directors polled see their organizations as "digital innovators," down from 6 pc a year ago.
And only 19 pc perceive their companies as early adopters, down from 22 pc a year earlier.
But more IT bosses see digital transformation moving ahead despite difficulties. The percentage rose to 49 from 45 pc a year ago.
Executives polled said the main barriers to digital transformation are complexity, cost, culture, skills and security issues, with 44 pc citing the complexity of legacy technology as the biggest obstacle.
Other findings from the survey:
51 pc of CIOs say they plan to replace and/or adapt existing infrastructure.
51 pc plan to attempt culture change within their organizations.
38 pc will address skills shortages through increased training and development.
31 pc expect to invest in extra security capabilities.
Logicalis polled IT chiefs from mid-market organizations in 23 countries.