Avis Budget Group (ABG) said it will use the Otonomo platform to provide data from its fleet of connected cars to service providers and other partners.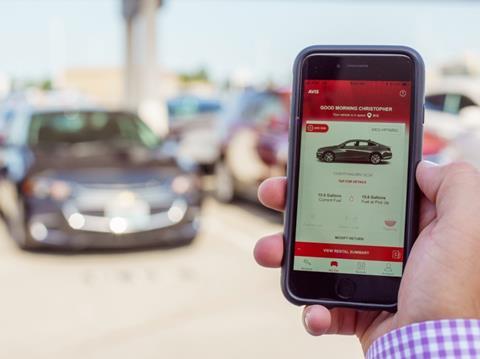 The tie-up offers an opportunity to the car rental group to generate additional revenue from its 600,000 cars worldwide.
It also will give Avis Budget more detailed insights into how its cars are used, which will help it to streamline operations and potentially reduce costs.
And Avis Budget said the Otonomo platform will make it easier to work closely with cities and other partners on efforts to improve road safety, traffic flow and general transportation efficiency.
The agreement shows that companies operating in the mobility sector are becoming increasingly aware of the inherent value of vehicle data.
"By partnering with Otonomo, we can better utilize the data captured by our connected vehicles," Arthur Orduna, chief innovation officer at Avis, said in a press release. "The Otonomo Platform also allows us to safely and securely engage with new public and commercial partners, and together, make an impact on what the future of mobility looks like," he added.
Avis Budget is one of the world's biggest car rental companies, with vehicles available through 11,000 rental locations in 180 countries worldwide. It also owns the Zipcar car sharing network.
Otonomo offers customers an independent platform that makes connected-car data available to partners in a format they can use for a variety of purposes.
Otonomo CEO Ben Volkow cited fleet-wide predictive maintenance, improved rental-car return processes and smart-city applications as examples of new opportunities resulting from the agreement with Avis Budget. "The global scale of Avis Budget Group, along with its fleet management expertise, offers many new possibilities to realize value from connected car data," he said
One of the first clients for the new Avis Budget vehicle data will be marketing information company J.D. Power, which will use the information to improve the consumer research it conducts on car makes and models.
"Working with Otonomo and Avis Budget Group will add another dimension of rich data to J.D. Power's Voice of the Vehicle analyses," J.D. Power's automotive boss, Dave Sargent, said in a press release.