With most new cars set to feature some form of connectivity, there is a big opportunity in usage-based insurance (UBI), which is likely to grow sharply in coming years. Paul Stacy, automotive development director for LexisNexis Risk Solutions, explains why following a new deal in which Fiat Chrysler vehicles will connect to the LexisNexis telematics platform in Europe.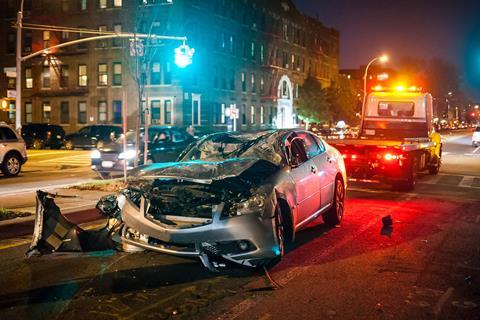 The global UBI market is projected to grow at an annual rate of almost 30% in coming years, according to Acumen Research and Consulting. The India-based market intelligence company expects the market to reach a value of around $190 billion by 2026.
That's a big change from today's niche market and it shows how new connected-car technologies provide a major new business opportunity for insurance companies and telematics service providers.
UBI or pay-as-you-drive (PAYD) lets insurance companies monitor the driving behavior of their customers. The information can be used to lower insurance premiums for certain low-risk drivers, or provide incentives for good on-road behavior to others. The technology can also provide more information on the presence and use of on-board assistance systems, thereby making it easier for insurers to accurately determine risk and set appropriate premiums.
UBI is still a relatively small part of the automotive insurance business today. That is mostly because deploying an aftermarket solution to extract vehicle data is a costly process. Insurance carriers need to see a business case to justify investing in UBI products.
But, as most new cars now have the ability to connect to cloud systems, the cost of getting vehicle data and using the information for new business purposes is set to come down. That prospect provides a big push for the UBI market, LexisNexis expert Stacy said in a phone interview. "We believe UBI will become mass market if the cost of the data falls," he said. "The connected car is the answer to better-value data.
Tackling the insurance market
LexisNexis Risk Solutions is one of several telematics service providers that expect UBI to grow strongly in the next decade. The company offers a platform that can take vehicle data from automakers and provide insurers with a standardized data set that can be used in areas such as lead generation, more accurate underwriting and claims processing.
The LexisNexis Telematics Exchange processes and analyzes data directly from automakers, the vehicles themselves and from drivers using smartphones in their cars.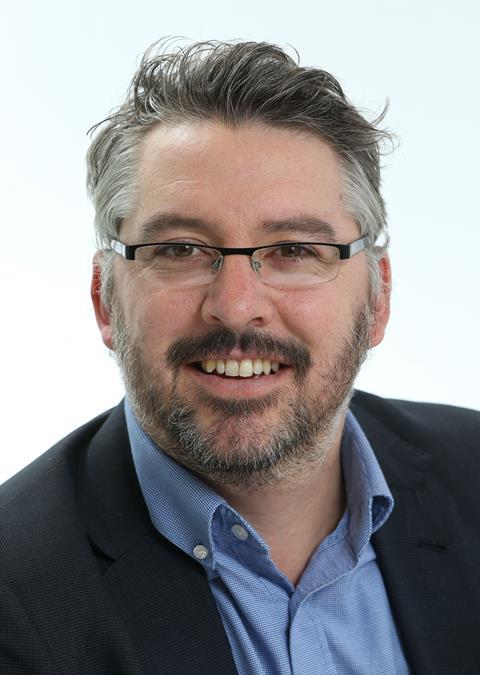 LexisNexis provides what is called a 'neutral server', which forms the connection between the automotive ecosystem and the array of companies that want to offer services. The latter includes insurance carriers. And, while competitors such as Otonomo and Caruso offer comparable services, LexisNexis feels it has an edge because it has longstanding ties with the insurance industry.
"You need to have the plumbing into the insurance system and that takes decades to build up," Stacy said. "We've been working with every single insurer for 15 years."
Globally, the US is the leading region when it comes to UBI, while, in Europe, the market is farthest along in the UK and Italy. In the UK, there is strong demand mostly for products targeted at young drivers, who pay high premiums. In Italy, demand is driven by relatively high levels of car theft and other forms of fraud related to cars.
Privacy concerns
What's behind the varying adoption rates? Stacy cited national differences in the way people approach data privacy as one factor. "Some areas probably have more conservative privacy considerations," he said. "The rules are not always interpreted consistently across a region."
Privacy concerns play a major role when consumers need to decide whether to exchange personal data for a particular service or benefit. Stacy said internet players such as Facebook and Google show clearly that people are willing to make this kind of trade.
But he also said that, when it comes to UBI, there is a regulatory framework that companies such as LexisNexis and other players need to abide by.
"We need to go far beyond what a Facebook would have to do," Stacy said. "It needs to be to be very clear what we are doing, what data we're taking for what purpose, how long we are storing that data and what the benefit to the customer is."
Despite these constraints, telematics service providers are convinced that UBI will grow strongly as connected cars provide much easier access to driving data than ever before
There are plenty of examples of recent automotive UBI agreements that will now use embedded communication technology in cars and no longer rely on cumbersome modules attached to vehicles' OBD ports.
Earlier this year, for example, Toyota Motor in the US signed an agreement with Progressive Insurance that lets owners of models equipped Toyota data communication modules to share their information with Progressive. The incentive: a potential discount on their auto insurance
In 2018, Hyundai Motor America signed a similar agreement with Verisk, a data analytics provider, to bring UBI to Hyundai customers willing to share data through their cars' Blue Link connectivity system.
BMW, one of the early providers of embedded connectivity, in 2017 launched CarData, an enhancement to its ConnectedDrive offering, which allows customers to book a range of new services, including pay-as-you-drive insurance. The connectivity relies on the embedded SIM cards that are now standard in most BMW vehicles.
LexisNexis has been signing agreements with automakers that will provide data access to new connected models. In April, it signed such a deal with Nissan North America and just this week it concluded a pact with Fiat Chrysler.
Under the FCA agreement, vehicles in Europe will have the capability to connect seamlessly to the LexisNexis telematics platform starting in 2020. Santo Ficili, European head of Mopar, FCA's parts, service and customer care organization, said in a press release that the pact "will allow us to develop new products and services for our customers based on their driving data an driver-assistance systems." He cited insurance for connected vehicles as one of these new products.
Expensive repairs
Embedded vehicle connectivity has another advantage for insurers. With new assistance features and functions now becoming standard in many car models, those cars are becoming more expensive, while repairs are more costly. For that reason, insurance carriers need more detailed information on car systems to properly assess risk..
"The number of accidents may go down because of technology, but safety systems are expensive and repair costs will go up," Stacy said.
LexisNexis believes that the standardization of vehicle data, an area the company sees as one of its core strengths, will continue to be a requirement. Stacy predicted that, though auto manufacturers may standardize data in certain areas, there won't be a comprehensive, cross-brand standard developed for all vehicle data.
"Technology is moving faster than they can standardize," he said. "If they settle on some sort of standard, it's immediately out of date."
The LexisNexis executive doesn't believe the arrival of more highly automated cars will impact demand for UBI. That's mostly because so-called Level 4 or Level 5 autonomous cars aren't likely to enter the mainstream anytime soon. And as long as humans and software are both involved in piloting vehicles, insurers will have a strong need for detailed car data.
Said Stacy: "In 20 or 30 years, cars will still have steering wheels, which means you will have to know whether vehicle software or a human driver is in control."