Motorsports has a long tradition at Porsche and arouses positive feelings in its employees. CIO Mattias Ulbrich, who headed IT at Volkswagen Group's premium brand Audi until last year, wants to put this emotional response to work and carry it over to Porsche's digital transformation. In an interview, he talks about new business models, artificial intelligence and the need to invest in IT modernization.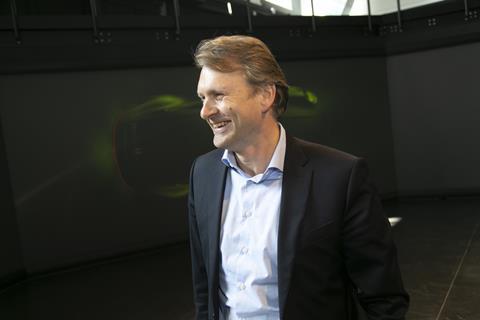 Mr. Ulbrich, algorithms are the engines and data are the fuel – would you subscribe to this statement when it comes to Porsche?
That is a wonderful image. I would add a dimension to it: The human being does the steering. We naturally evaluate data and use algorithms as the technical basis for different applications, in the field of artificial intelligence, for example. But successful digitalization also requires enthusiasm and passion. That's why at Porsche the focus is always on the individual.
Your company's stated goal is for its digital services to reach a two-digit percentage share of your revenue in the medium term. What obstacles do you still need to overcome to reach that level?
Scaling is certainly the greatest challenge. We've already implemented a lot of good use cases here and there. Now we have to take the insights we have gained and make them generally available, and do it quickly. This specifically means creating more teams, advancing topics internationally and systematically proceeding with development and rollout by 2025. Porsche will be expanding its product and service offerings in a targeted way. Our job is to support them on the IT side wherever they end up going.
Could you please give us some examples?
In early April, we took Porsche Design's online business to a new level with a new digital platform. And Porsche Drive continues to be an extremely exciting area for us. A globally unique lease offering has emerged from a pilot project that was launched four and one-half years ago at our Zuffenhausen headquarters. Fans of the Porsche brand get to enjoy their dream car on an hourly, day-long or weeklong basis. There is a great deal of IT involvement behind the program. Or consider the lifestyle assistant Porsche 360+, an app that customers can use to book services that make their daily lives easier and give them access to exclusive experiences. These different application cases show that additional revenue can be generated very effectively with personalized services and digital interfaces. This also means that the digital transformation at Porsche is more than just the introduction of new IT systems.
"The digital transformation at Porsche is more than just the introduction of new IT systems"
What factors are getting your special attention?
Clearly, user experience and safety. In the digital world as in other areas, we want to convey experiences that fit the Porsche brand and generate excitement from beginning to end, whether for an employee, a user or a customer. It's a high benchmark, but we welcome it as our yardstick. We have to stop thinking in terms of individual systems. We must never lose sight of the user experience. We should press ahead with the digitalization and the integration of company processes with even greater energy. Our agenda is set by the demands that Porsche employees place on IT each day. With the switch to Office 365, we are promoting cross-facility cooperation through the use of Teams and collaboration tools such as Video, Microsoft 365 Planner and Sway. We are promoting mobile work and will be using the cloud even more intensively in the future to make data available on the spot.
At that point, at the very latest, the issue of security will be on the table and impossible to overlook. Is that right?
Certainly. We have to take care of security to the degree we are investing in digitalization. We have to continually expand our expertise and build up additional capacity. The security of IT systems and data is the foundation for every activity in the digital world and is closely tied to the user experience. In the past, people had to occasionally agree on compromises: Greater security often meant less convenience of operation and use, and vice versa. Today we have reached the point where development teams work closely with one another right from the start.
Artificial intelligence is supposed to be part of value creation. Where exactly do you see areas of application at Porsche that are suited for AI technologies?
They range from business processes to our vehicles, all the way to our customers. To me, AI is really a key technology driver. We are now training the entire IT team. Everyone is supposed to learn what artificial intelligence is and what potential applications are associated with it. All the departments have developed heat maps and are determining the process stages where AI makes sense. Working with the Porsche Digital Lab in Berlin, a team of technology experts, software specialists and scientists are developing specific AI scenarios.
"Just in terms of logistics, we have never undertaken more pilot projects in the VW Group. "
In manufacturing, for example?
That's right. As Porsche's CIO, I am also responsible for production IT within the VW Group. I can tell you this: Just in terms of logistics, we have never undertaken more pilot projects. Starting with goods receiving: Here we are considering automating the still-widespread manual scanning with the help of image-processing and AI-supported methods. In the scheduling area, artificial intelligence will revolutionize parts distribution and put us in a position to control the model-line sequence even more precisely. There are also extremely interesting AI approaches in quality assurance: Working with a startup in Israel, we want to be able to evaluate all available production data so we can be alerted to potential quality defects early.
The production launch of the Taycan, Porsche's first full electric model, is scheduled for the summer of 2019. How closely are IT and production networked on this model?
At the pilot production facility in Zuffenhausen, we have already combined the advantages of the classic flow principle and the flexibility of versatile assembling. All the buildings have now been built and the production equipment has been installed. But there is still room for fine-tuning and improvements in the manufacturing processes on the road to series production. Highly or fully automated processes are used wherever they are technically feasible or make sense economically. The cross-linkages of production and IT are expected to become even stronger.
Porsche will increase its annual spending on business IT from €500m to €700m. Internally, people are even talking about 1 billion euros. Where are you planning the biggest investments?
Aside from the innovation-related fields that we already mentioned, large sums are flowing into upgrades for our IT systems – always with the goal of boosting performance and user-friendliness. More and more often, we see the issue as the development of entire platform solutions. Recently, at the group level, we jointly announced the creation of an "industrial cloud" with Amazon Web Services. A digital production platform will link manufacturing facilities and equipment globally to create a situational picture in real time. The relevant data include production figures, machines' performance parameters and of course time-related information. We will build micro services on this foundation – they allow us to make application software much more modular and use it much more flexibly.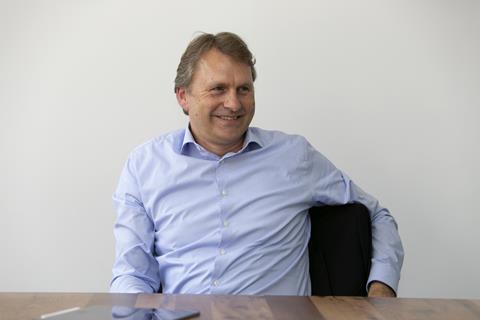 It isn't just Porsche IT that is using agile methods. Departments such as technical development are adopting them as well. Are the cycle times working out? How flexible have you found the work processes to be?
The cooperation in the change process has been flawless and is even being intensified with agile methods. The classic waterfall methods with rigidly sequential product phases, predefined start and end points and the unambiguous definition of results are simply no longer constructive in dynamic times like those today. The requirements of the departments are changing constantly. The flipside is that we have to compromise with one another and achieve viable working relationships. It is also important to use the right tools. In my toolbox at home, I don't just have a hammer to pound nails into the wall. Sometimes it is easier to use a screwdriver. It is no different with agile work methods. That's why we are betting on continuing education across the board and giving our employees targeted training.
The value creation chains of the past have turned into the ecosystems of today. How well has Porsche IT networked its organization and how do you expect the digitalization drive to evolve across the company?
We work with a clear division of labor. Porsche IT deals with the business processes. Technical development covers all vehicle networking, and Porsche Digital has all the customer-related issues on its screen. Depending on the business process, the degree of digitalization at Porsche today lies somewhere between 5% and 20%. I can easily imagine that we will gradually increase that to 30%, 40% and maybe even 50% in some places.
Porsche has established an Innovation Office in Tel Aviv. What new stimuli are reaching Zuffenhausen?
We are mainly using our presence to forge contacts with the lively startup scene there. During my last visit in March, the emphasis was on cybersecurity. We emerged from these discussions with three promising approaches, and we are now exploring their basic implementation. At our next meeting, we want to get input on new software development tools.
In early April, you took over the management of Porsche Digital in addition to your job as CIO. As COO, Stefan Zerweck is supporting you in this role. What is the rationale behind this decision?
A bridge between the digital units and the company organization is crucial. We want to ensure that the many good ideas from the labs reach the right areas. The transfer must be actively shaped. This is not an issue of central control but rather close cooperation from which we want to draw the maximum benefit. We are considering assigning IT staff to the Digital Lab in Berlin and to the Innovation Office in Tel Aviv for certain periods of time to network with other staffs even more thoroughly. Coming out with the perfect product idea isn't always the main issue. It is to bring fresh stimuli into the organization.
In conclusion: When did you last have a magical "digital moment" when you came into contact with an innovative technology that surprised and amazed you?
In fact, two things made a strong impact on me recently. First, the recognition of how far the technology for biometric facial recognition has come and everything that is already possible with it today. Despite the contentious debates right now, I am convinced that biometric facial recognition is currently the best way to identify an individual. Second, in early April, Boston Dynamics introduced an update of its Handle robot, which is specifically geared to the demands of outbound logistics. As I watched the video, I could hardly believe how quickly and autonomously the prototype moved.