Volkswagen is reorganizing its global R&D operations in a new division to be called "Volkswagen Group Innovation." The unit will bring all international innovation-related activities, including research centers in California, Europe and Asia, under one roof.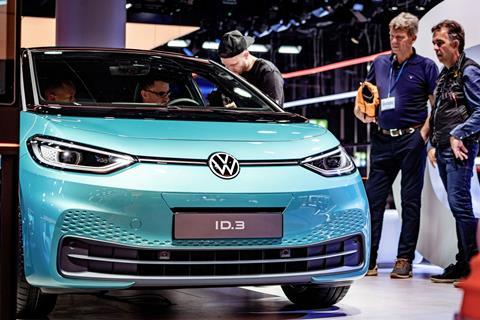 VW hopes the refocusing of its R&D, which should be completed by the middle of 2020, will help the world's biggest carmaker with its ambitious plan to become a provider of mobility services and a leader in electric vehicles.
"The future of mobility is in our hands because research creates expertise – and expertise creates innovation," VW R&D boss Axel Heinrich said in a press release.
VW cited as particularly important new technology areas such as artificial intelligence, augmented reality, solid-state energy systems and autonomous driving. These trends will be key to driving the mobility transformation that is now getting underway, the company said.
By bringing all global research and innovation centers together, VW expects to boost synergies coming out of the various projects being pursued across the globe.
In the area of battery technology, which is seen as critical for the success of electric-vehicle development, VW has invested $100 million in a joint venture with Californian technology company QuantumScape to start manufacturing solid-state batteries by 2025.
Heinrich said improvements in battery technology are crucial. "We are convinced that the longer range, shorter charging times and evident safety of solid-state batteries are the key to the next generation of electric drives,", he said.