In a $1 billion upgrade, the American carmaker has added a host of new technology and digital processes to modernize its oldest continuously operating plant.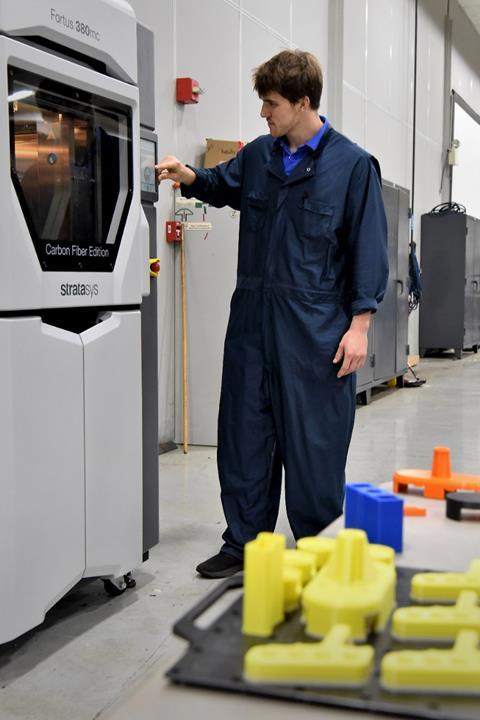 In a major renovation, Ford has updated its Chicago Assembly and Stamping plants, adding around 600 new robots, two digital printers and other new technology to build the carmaker's all-new Explorer lineup, Police Interceptor Utility vehicles and all-new Lincoln Aviator.
Ford announced the $1 billion investment in its Chicago Assembly and Stamping plants along with 500 new jobs at the sites earlier this year. The plant changeover took just one month, a company record for an all-new vehicle build, according to Ford.
"This reflects American ingenuity at its finest," said Joe Hinrichs, Ford's president of automotive. "In the first five days of the transformation, the team moved the scrap metal equivalent to the weight of the Eiffel Tower from the plant, making room for new equipment. Knowing this plant is set in a city and trucks could not go in and out of the plant at all hours, the team got creative and rented a barge, put all of the scrap metal on it, floated it a mile up the river to a recycling center, then moved in more than 500 truckloads of new technology."
As part of the modernization, Ford replaced old equipment with advanced manufacturing technology, including two 3D printers at the plant that print tooling parts for production equipment. The body shop was completely rebuilt, adding 600 new robots. The paint shop and final assembly areas were also updated.
Among the new technology in the plant, Ford highlighted a collaborative robot with a camera that inspects electrical connections during the manufacturing process. There are more than 500 new error-proofing tools.
Ford also invested $40 million for employee-centered improvements to make the plant a better place to work, including all-new LED lighting, and updates to cafeteria, new break areas and parking security.
Around 5,000 people work at Chicago Assembly Plant, including approximately 4,800 hourly employees; 1,200 people work at Chicago Stamping Plant including approximately 1,100 hourly employees.