Traton, Volkswagen Group's truck and bus division, plans to invest more than €1 billion in the next six years on the electrification of its model range, as the world's biggest vehicle maker implements its companywide commitment to electric powertrains.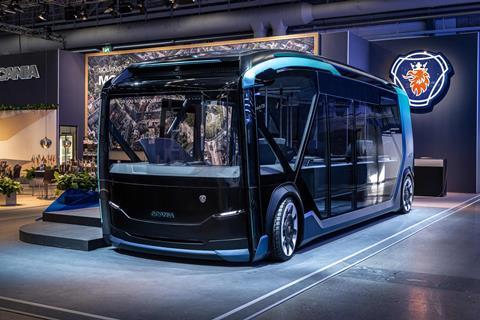 "Our goal is to become the leading provider of e-trucks and e-buses," Traton CEO Andreas Renschler said at a company event in Sweden. "Our customers' interest in e-mobility is clearly growing."
Renschler warned that, in trucking and logistics, like in the passenger-car segments, market penetration of electrically powered vehicles is highly dependent on the charging infrastructure and the cost of batteries.
But he said that, in the medium term, battery powered commercial trucks and city buses will cost no more to operate than vehicles with internal combustion engines. That's because battery cells will see a drop in price and their service life will grow, Renschler said.
The Traton boss predicted that "if all necessary prerequisites are in place at the right time," one out of three of Traton's trucks and buses will have an alternative powertrain "in the next 10 to 15 years."
Key among those prerequisites is the much discussed charging infrastructure, which is lacking in many parts of the world. Renschler urged political leaders to create "an incentive program for electric commercial vehicles and a European master plan for charging infrastructures."
Traton, which acquired its new name in June 2018, is developing a common modular electric powertrain toolkit, which will be available to all truck and bus brands, including MAN and Scania. To develop the toolkit, the brands have bundled expertise and have created a common development budget for electric mobility.