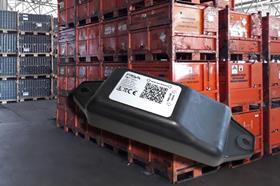 IBM and IoT service provider Sigfox have implemented a system to digitally track containers at French carmaker PSA Group. The so-called "Track&Trace" system allows PSA to optimize container rotation between its supplier sites and its car factories.
Track&Trace is based on the IBM Watson cognitive computing technology and on the 0G IoT network developed by Sigfox. The two companies are making Track&Trace available to other manufacturing groups as well.
Track&Trace will help reduce production line breakdowns and eliminate packaging waste, IBM said. The system is already deployed at several PSA sites.
PSA's head of manufacturing and supply chain, Yann Vincent, said the implementation was part of the carmaker's efforts to boost efficiency across all operations.
"This 'Track&Trace' system allows us to know, individually and in detail, where our containers are located," he said in a press release. "It is a real disruption and a new step in the digitalization of the supply chain."
Sigfox said Track&Trace offers a key tool for improving global supply chains. "Asset management and tracking is constantly growing for the companies," Ludovic Le Moan, CEO and co-founder of Sigfox, said in a statement. He added that asset management and tracking "is the most important demand on the IoT market."