Most US companies expect to maintain or increase headcount as more tasks are automated.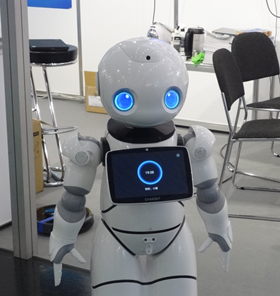 According to a poll of 1,500 US employers by the Manpower Group, 91 percent don't see any negative impact on staff levels resulting from automation. A mere 4 percent said they expected job losses.
The results of the study conducted by the human resources services group found that most companies see digitalization as a source of growth, which, in turn, increases the number of jobs and creates new kinds of work.
Companies that are already in the midst of digital transformation were most confident of increasing headcount, Manpower said. Around 34 percent of US employers in this category expect to create more jobs in the next two years.
"Despite the humans versus robots debate, employers are telling us they intend to add to their workforce as they digitize and require uniquely human skills to complement the machines," said Manpower North America President Becky Frankiewicz.
In a press release, she said that, with more jobs being created, skilled talent is in short supply. Therefore, training programs should be developed so that people can acquire the relevant skills, organizations remain competitive and the human workforce stays relevant in the digital age.
Said Frankiewicz: "We need to move past our fear of tech eliminating jobs and take action to reskill the workforce to ensure no one is left behind."