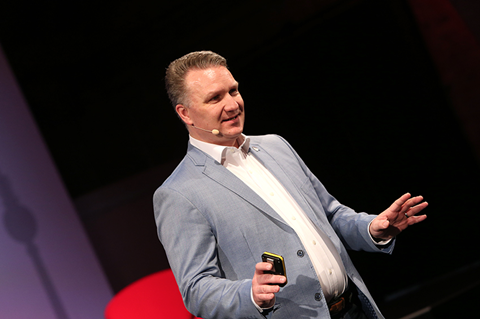 BERLIN – Digital transformation at Volkswagen Group has for years been a core part of the carmaker's strategy, but executives are constantly adapting the way the changes are implemented.
"A few years ago we created a central department for the digital transformation of the Volkswagen Group, said Falk Bothe, director digital transformation office of the VW Group. "It didn't work the way it was supposed to, so we adapted it."
Bothe, in an address to the automotiveIT Congress here, said that, with digital transformation, plans can change quickly and flexibility is key.
One part of that evolving digital strategy was to hand over more responsibility to the company's functional departments. Bothe's office plays a more coordinating role in the process.
The VW executive cited three success factors for digital transformation:
The need to have the right people in relevant positions across the company
The development of a common language and a common understanding of the transformation task at hand
A strategy that aims to let people embrace new technologies. "We're not just talking about efficiency, but it really is the way to create better services for customers and to make work easier for staff by liberating them from bureaucratic processes."
The automotiveIT Congress each year brings together more than 500 executives from the automotive and IT industries.