ZF plans to acquire Simi Reality Motion Systems, a southern German software developer specialized in image-based 3D systems that record and analyze human movement.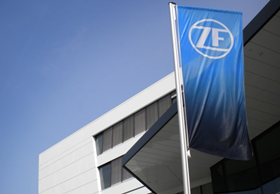 The acquisition will help ZF further develop its occupant-recognition technologies, which it considers fundamental to tomorrow's autonomous driving.
The automotive supplier group said that, when drivers and passengers change their positions in future highly automated or autonomous vehicles, it is important that vehicle systems can detect size, location and position of a car occupant.
Simi, which was founded in 1992 near Munich and has around 35 employees, will complement ZF's competence in occupant safety systems such as seat belts, airbags and steering wheels.