Toyota Motor and China's Pony.ai will work together on an autonomous driving pilot project to accelerate technology deployment and get more driverless cars on the road sooner.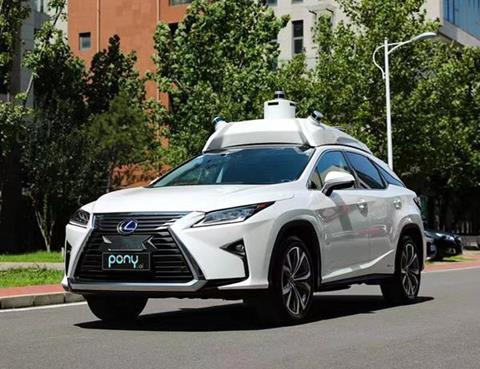 Pony.ai is a Chinese autonomous driving technology company that has been testing a robotaxi pilot service in Guangzhou since 2018.
Earlier this year, the company also received a robotaxi operation permit in California, which, it said, demonstrates its global mobility-services ambitions.
Toyota, one of the world's top three vehicle makers, wants to grow its operations in China, especially in the area of mobility services. To that end, the Japanese carmaker has been forging collaborations with various Chinese companies.
Toyota and Pony.ai said in a press release that, together, they "will explore a variety of possibilities to provide safe mobility services for all."