Robert Bosch wants to handle 85% of its global purchasing using cloud and platform technologies by 2021.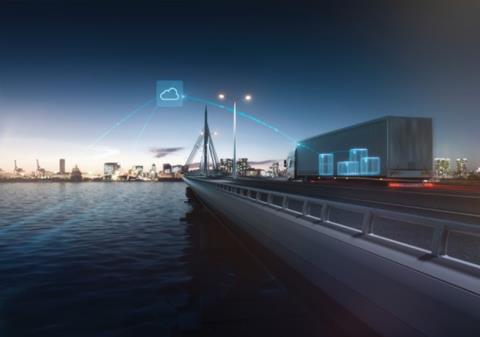 The German automotive supplier said this will help to better meet customer requirements, improve efficiency and lower the environmental impact of its logistics operations.
"In a connected world, digitalized supply chains are crucial if we are to meet the personalized, highly specific requirements of our customers more quickly," said Stefan Asenkerschbaumer, Bosch's chief financial officer, who is also responsible for logistics and the group's 40 billion euro annual procurement budget. "Those who fail to digitalize will lose out."
Presenting the Bosch Global Supplier Awards at an international ceremony, Asenkerschbaumer said the group is planning to fully digitalize the receipt of goods coming from suppliers. It will work closely with its supply chain to achieve this.
Bosch suppliers will be able to see the group's manufacturing needs in real time, which will help optimize transportation networks and reduce CO2 emissions.
Asenkerschbaumer also said digitalization will directly benefit its own suppliers. "Small and medium-sized enterprises in particular still have a lot of potential to generate further growth and improve their competitive positions," he said.
Bosch's manufacturing operations get more than 300 million parts from suppliers every day.
The company presented 47 suppliers with awards for excellence. They were selected from 43,000 firms that supply goods and services to Bosch.