A power outage at a Nissan data center in Denver, Colorado disrupted the communications network used by Nissan North America across the US, Mexico and Canadafor most of this week, impacting IT systems both for production and dealers.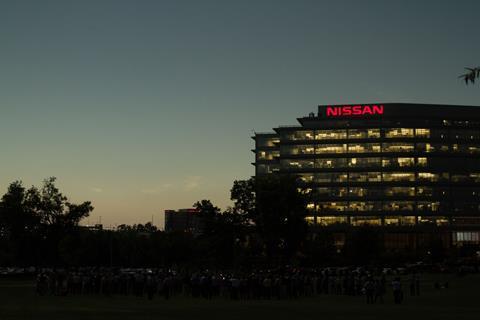 A report by Automotive News revealed that the disruption, which happened during the weekend of August 17th, impacted many systems throughout the week, including those that Nissan and Infiniti dealers use to order cars and service parts, obtain rebate and guarantee information, as well as to check on recalls and file claims. Full service was not restored until Wednesday evening August 21st.
Nissan said that some dealer business applications had to run in a reduced capacity, relying on manual processing. For several days, dealers were unable to order new vehicles, report on vehicle sales or order parts online.
A Nissan North America spokesperson told automotiveIT International that the power outage at the data center in Denver was resolved early in the week, however that it continued to impact parts of the company's communications network for both manufacturing plants and customer-facing systems.
"At this time, some of our manufacturing and consumer-facing systems are not fully functional," a spokesperson said as of Wednesday morning. "We have restored several of our systems and business applications. However, other functions continue to be impacted," said the spokesperson.
"We continue to work diligently to restore these services as quickly as possible. We apologize for any inconvenience this may cause."
The situation could have had a more critical impact on vehicle and parts deliveries should systems had not been restored by the end of this week or next, especially as most dealers process a large share of vehicle sales towards the end of the month. One dealer told Automotive News that the system failure could have prevented dealers from receiving their weekly incentive payments later this week.
Nissan did not confirmed whether the impacts to manufacturing-related systems had resulted in any disruption to production output.
In 2017, Nissan and its alliance partner Renault had to shutdown a number of global manufacturing plants after it was affected by the Wannacry ransomware cyber attack.
Earlier this year, Nissan IT executives speaking at an automotiveIT International conference revealed that the company has substantially increased the use of tablets at its dealerships in North America, and had made strides in consolidating and feeding data through its dealer management systems.