Faurecia has opened an office in Tel Aviv, where it hopes to accelerate its cyber security strategy.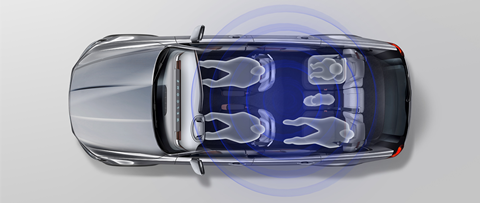 The French automotive supplier said the office is part of a network of 'technology platforms' that includes Silicon Valley, Shenzen and Toronto.
In Tel Aviv, Faurecia plans further develop its expertise in cyber security through cooperations with local startups and other regional companies.
Tel Aviv is a hub for cyber security technologies and Faurecia expects its presence there to give it access to new skills in this area.
Last year the French cockpit specialist acquired a stake in Guardknox, an Israeli cyber security startup.
"The Israeli ecosystem is leading innovation and the development of solutions in cyber security," Faurecia CEO Patrick Koller said in a press release. "By working with a broad ecosystem, we are better placed to offer leading edge technology for the security of our products and systems."
Faurecia said its Tel Aviv office will help it acquire new skills, especially through access to penetration testing experts, who can analyze potential vulnerabilities across multiple coding languages and protocols.
Cyber security is crucial as Faurecia develops complete systems that are integrated into vehicles. These systems need to have secure software, data and cloud connectivity.
Also, the French supplier wants to protect its worldwide network of industrial sites from cyber attacks. It already has 60 dedicated cyber security experts working worldwide on this.