Daimler is counting on faster IT, better customer interaction and the digitalization of development and production as tools to improve efficiency and profitability.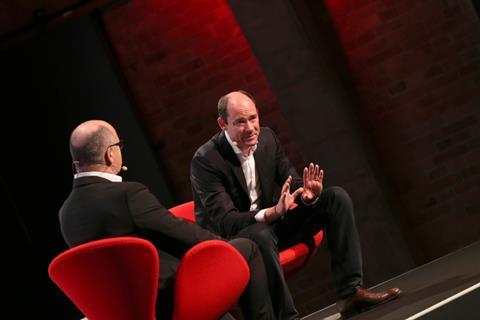 Those were the main messages from the premium car maker's CIO, Jan Brecht, in a presentation to the automotiveIT Congress in Berlin.
Brecht said digitalization should be a comprehensive company-wide process that covers the organization, processes, data management and technologies being deployed.
Brecht warned that disintermediation, where new automotive players position themselves between the traditional car manufacturing business and the customer, is a real threat. But he also said Daimler realizes that there are opportunities in the new, digital world.
"At Daimler, the answer to the challenge is our CASE strategy," Brecht said. CASE stands for connected, autonomous, shared and electric, the four characteristics that most automakers believe will define the mobility industry going forward.
Brecht said software will play a key role across the company and he cited five IT priorities for group strategy: Speed, customer interaction, data-driven insights; digitization of engineering and production, and the empowerment of employees.
To bring about the increase in speed that Daimler wants to achieve, Brecht said open-source software and cloud computing are crucial. And he said a flexible IT architecture is key.
Agile software development needs to be increased, he said. "I clearly feel that the Scrum approach should be used more," he said. "Big projects undertaken with the Scrum approach, in my experience, yield better results and higher quality."