European automakers feel that they are doing their share when it comes to introducing less polluting forms of personal mobility. Now, they say, it's up to other mobility stakeholders to do their bit.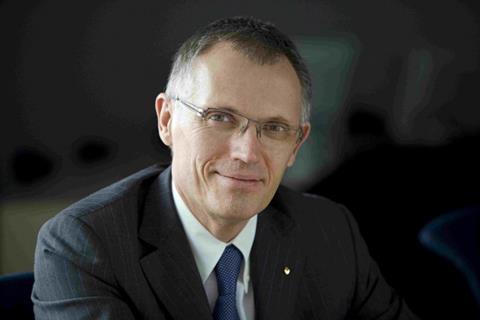 As the Frankfurt auto show got underway this week, the European Automobile Manufacturers' Association (ACEA), which represents 15 major Europe-based car, van, truck and bus manufacturers, called for a big, coordinated effort to make the transition to zero-emission mobility in Europe.
Such a plan should include moves to build more electric-vehicle charging stations as well as purchase incentives to boost EV sales.
"Our industry is eager to move as fast as possible towards zero-emission mobility. But this transition is a shared responsibility," said PSA Group CEO Carlos Tavares, who holds the rotating ACEA chairmanship. "It requires a 360 degrees approach."
In a press briefing, Tavares stressed that such a comprehensive approach should take into account how energy is produced, how efficient the automotive supply chain is, and whether the buildup of Europe's battery charging infrastructure is going fast enough to support automakers' EV rollout plans.
With regard to clean energy, the ACEA chairman noted that "as we speak several hundred coal-fired power stations are being constructed." And he warned: "If we don't take a holistic approach, we may be disappointed in our efforts in a few years' time."
ACEA released a report in Frankfurt that showed that, across the European Union, there were less than 145,000 EV charging points, well below the 2.8 million the European Commission projects will be required by 2030.
Countries with less than 1 charging point per 100km of road have an EV market share of under 1%, the report said.
ACEA also noted that distribution of these charging stations is highly uneven, with the Netherlands, Germany, France and the UK accounting for more than 75% of them.
"If we don't take a holistic approach, we may be disappointed in our efforts in a few years' time."

Carlos Tavares, ACEA chairman
The automakers association said that the cost of EVs plays a major role in the growth of the segment. "Affordability is a major barrier to consumers," the ACEA report said, adding that only 12 of the 28 EU member countries currently offer bonus payments or premiums to buyers of EVs."
To get more zero- and low-emission cars on the road, "governments across the EU need to ramp up investments in charging and refuelling infrastructure and put in place meaningful and sustainable incentives to stimulate sales of alternatively-powered cars in the long run," the ACEA report said.
Automakers exhibiting at the Frankfurt show almost without exception highlighted the electric vehicles they plan to start selling in coming years. Through 2025, carmakers plan to launch more than 300 new battery -electric models, according to consultants McKinsey.