The Frankfurt auto show opens next week with a promise to be a showcase for the changing face of personal mobility.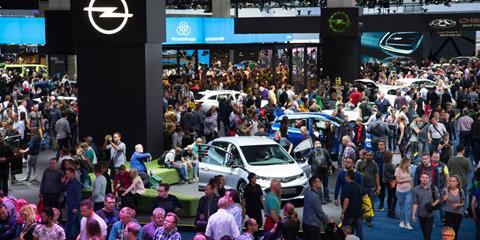 With more electric vehicles, an expanded conference program and a bigger presence of non-traditional new automotive players, the show, known under its German acronym as IAA, will, once again, firmly put the global spotlight on how the auto industry is recasting itself for a new era of transportation.
That is going to happen despite the absence of many automakers, including Toyota, Renault, Nissan, Mazda, Mitsubishi, Peugeot, Citroen and Volvo Cars.
Compared with two years ago, the last time the Frankfurt show was held, there will be fewer companies exhibiting, said Bernhard Mattes, the head of the German auto industry association (VDA), which organizes the event. He said at press briefing that there will be 800 exhibitors from around 30 countries. That is down from 994 exhibitors from 39 countries two years ago.
In response to changing market conditions, Mattes said Frankfurt is being recast as "the international platform for the individual mobility of the future." Big trends such as climate protection, alternative powertrains, digitization, connectivity and automated driving will be represented across the exhibitions, conferences and other activities in Frankfurt.
The transformation is part of a global trend among organizers of major auto shows to refocus on mobility in general and move away from providing first and foremost a venue to launch new models. Many new cars today are unveiled at dedicated brand events and some automakers even choose tech exhibitions for their big announcements. A tech show such as the Las Vegas CES is increasingly competing with the world's major auto shows.
Frankfurt's electric focus
In Frankfurt, automakers will show a broad range of electrically powered models. The Volkswagen brand, for example will unveil the ID.3, the first fully electric model in its ID range. The car is important because it kicks off VW's highly ambitious campaign to sell 1 million EVs in the next few years.
Porsche will show the Taycan, which it hopes will be a competitor to the Tesla Model S, Honda will unveil an electric minicar and Mercedes is expected to focus its exhibition on its EQ family of EVs.
Despite efforts by VW and other brands to start marketing more EVs, the sales prospects for the cars remain uncertain. That's why Frankfurt will also see many launches of traditionally powered SUVs and other big vehicles. Automakers still make most of their money selling relatively large, traditionally powered vehicles and they need that revenue to finance the innovation that will drive the next generation of mobility.
"The automakers have one eye on driving sales in the short term with a raft of SUV/crossover launches and core models," said IHS Markit principal analyst Tim Urquhart. "And there is an acceleration into the uncertain future in terms of mainstream and high-end EV launches, best exemplified by the new VW ID.3 and the Porsche Taycan."
Car drivers are ambivalent about electric vehicles. There is a general willingness to consider them as a viable and potentially attractive means of transportation. But sales are held back by relatively high costs and continuing concern about the battery charging infrastructure.
"The focus is firmly on premieres with electric propulsion,"

Bernhard Mattes, VDA president
But, though EVs still represent only slightly more than 2% of the global new-car market, sales are rising sharply. Consultants McKinsey said in a recent study that global EV sales soared 63% worldwide in 2018 to more than 2 million units.
Mattes said the IAA will show that electrification is moving toward greater mainstream acceptance. "The focus is firmly on premieres with electric propulsion," he said. "The message is that e-mobility is being rolled out in almost all segments; it is not restricted to the luxury segment but is also appearing the compact class."
Frankfurt will underline one of the predictions McKinsey is making: That competition in the EV sector will heat up in 2020. The consultants say international brands plan to launch 66 EVs in 2019 and 101 in 2020.
Next to electrification of the powertrain, digitization and connected and automated driving will feature prominently in Frankfurt. The show will, once again, focus on new digital technologies underpinning the mobility transformation in a special section of the exhibition called "New Mobility World."
Most German suppliers will show digital technologies designed to underpin the transformation of the industry. Schaeffler, for example, will reveal the latest version of its Schaeffler Mover, a driverless highly flexible development platform for urban mobility.
Continental will show a high-performance platform that can be at the center of tomorrow's vehicle cockpit. And ZF Friedrichshafen's exhibition stand will feature a range of new vehicle technologies for traditional as well as highly automated vehicles.
Tech speakers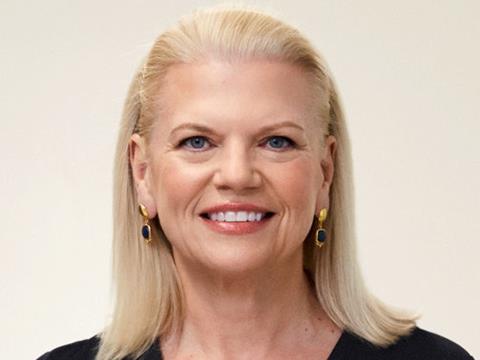 The IAA conference program will focus on automation, connectivity, clean and sustainable mobility, urban mobility and mobility-as-a-service.
IBM CEO Virginia Rometty, representing the increasingly vocal tech community in the automotive space, will be a featured speaker at the IAA, joining automaker bosses such as Daimler CEO Ola Kaellenius and PSA chief Carlos Tavares. John Krafcik, CEO of Google's driverless car company Waymo, will also speak in Frankfurt.
The Frankfurt Auto Show opens with two press days Sept. 10 and 11. The exhibition opens to the public on Sept 12 and runs through Sept 22.