James Cox, former head of product planning at Uber, talks about leading product technology at EV startup Canoo and why he thinks the company will succeed with its subscription-based vehicle offering.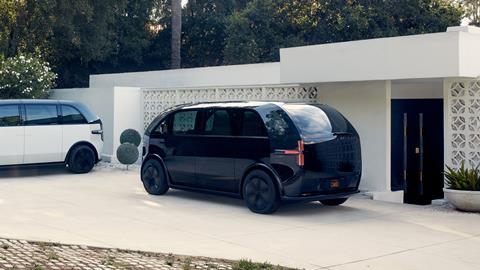 Los Angeles-based electric vehicle startup Canoo is basing its business model around subscription services, managed via an app without dealerships or any personal ownership. The person responsible for developing this service is James Cox, the company's chief product officer.
Canoo, which introduced its first car last month, conveniently named canoo (lower case 'c'), was founded by a team of former BMW and Faraday executives, including Stefan Krause (who recently stepped back from day-to-day operations but is still head of the advisory board and responsible for raising funding), and acting CEO, Ulrich Kranz.
James Cox strengthens the company's tech startup credentials. He was an early member of Uber's launch team in Australia in 2014, and would later lead on the launch of Uberpool – a ride-hail sharing service – in more than 40 global cities. He was most recently Uber's global head of product operations.
In an interview with automotiveIT International, Cox makes it clear that Canoo is not launching a core ride-hail or ride-share service – but similar urban customers to his former employer interested in electric vehicles could be well suited to Canoo's vision of subscription-based mobility. Also similar to Uber, the data and relationship that Canoo will develop directly with its customers will also be invaluable.
Vehicle subscription have been a focus of a number of brands, with brands including Porsche, Mercedes-Benz and Volvo experimenting with services. Success has so far been mixed, however. Cadillac ended its subscription service late last year; earlier this month, Ford sold Canvas, a vehicle subscription service that it had acquired in 2016.
Canoo's first model is set for official release in 2021, with details around pricing still to come. Cox recognizes that, in this short time, the startup still has a long way to go, but suggests that the simplicity of its offering could help it succeed.
automotiveIT International: The automotive industry is experimenting with the subscription model, with varying degrees of commitment, including in some cases, withdrawing from the subscription model altogether. What gives Canoo an advantage with this model?
James Cox: There are two players in the industry trying the subscription model: the OEMs and the startups. The OEMs struggle with the flexibility of subscriptions, and startups, with their limited resources, struggle to get the price right.
What Canoo is trying to do will not be easy. We are releasing a bold new design, basically a loft on wheels. Consumers will need to adjust to the design and, of course, an electric car. But we will connect directly to the customer, not a dealer network, so we are not burdened by those costs, plus we have engineered the car to be efficient and economical to manufacture. This gives us the opportunity to bring affordability and flexibility to our customers.
Also, as we explored at my time at Uberpool, there is the possibility of sharing the car on a short-term basis. You are more likely to share a car with someone if you don't own it.
Still, there are many challenges to solve. We are not arrogant – this will not be easy.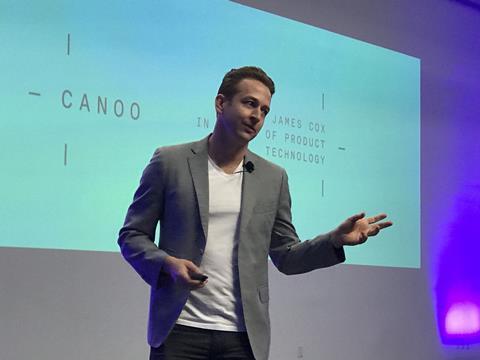 Do you think that a subscription only model gives you an advantage over OEMs, who offer sales, leases and subscriptions?
We do. We will connect directly with our customers through the app, and that direct relationship will be valuable. Still we are mindful that OEMs have scale, great supply chains and established places in the market. We understand the challenge ahead of us.
Has there been a decision made for the length of subscription? Will there be different types of subscriptions?
For the launch in Los Angeles in 2021, we will keep it simple – you pay a membership fee and get access to a vehicle for a minimum of one month, and then monthly thereafter. This will include insurance, registration, and possibly charging. The exact details and pricing will be announced closer to launch.
As for the ride-sharing and car-sharing opportunities, which will allow people to reduce their monthly membership costs, that will come later.
Is it safe to say that Canoo will maintain a central facility in a particular city for distribution and maintenance of cars?
Canoo will work with a commercial operations partner to ensure that we can get canoo vehicles to and from our customers easily in our launch cities. We'll release our exact plans closer to launch.
Will Canoo track the cars as they move about? Or have some kind of location device on them?
The vehicles will have devices that provide location functionality, which will allow for Canoo to provide maintenance, roadside assistance and service to its users.
Will 5G technology be necessary for the success of Canoo in terms of interface with the app to Canoo?
We won't require that.
Will blockchain technologies be used to manage the operations linked to the app?
In our early scenarios we did experiment with blockchain, but we have since found that it is not necessary for security, and so we will not be using blockchain. Maybe in the future, but there are no concrete plans to go in that direction at present.
"We will connect directly with our customers through the app, and that direct relationship will be valuable. Still we are aware that OEMs have scale, great supply chains and established places in the market."

Jamex Cox, head of product, Canoo
Let's imagine a scenario where I really don't need a car except for a few hours a day, a few times a month. Could I access a canoo without a full membership? Perhaps as a member of a 'Canoo Club' or something like this?
There are two ways of imagining this. One is a partnership-based approach where you might access a canoo through a partner, like Turo. The other is through our app, with the service kept in house. We feel both pathways are valid.
Another scenario we have considered is found in places like San Francisco, where you might not have a parking place. We might have a dedicated parking spot nearby to which you return the car. Or the car might be brought to you in a sort of 'white glove' service.
We are open to partnerships where we will not have a dominant position, so there may be opportunities to link with other services. But our core business will be the monthly subscription. And just to be clear, we are not open to becoming a rideshare business.
What is your ideal customer demographic? Is it those who use Uber and Lyft now?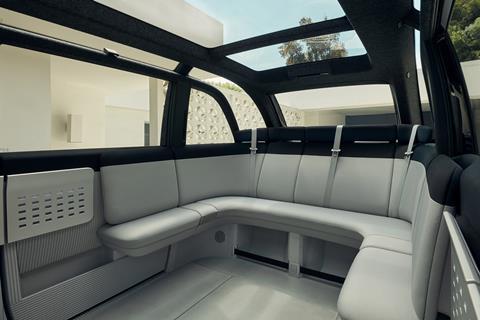 Initially, I think it will be those who want an electric car. It will be those who appreciate space in a car, especially in a compact format. And of course, those who live in cities, which will be our core market.
Do you anticipate the need to create a strong brand and lifestyle culture around the app and the cars?
Let's look as Apple as an example. Before the iPhone was launched, if you had asked people if they needed a screen on their phone, they would have said no, they wanted their keypads. But after iPhone was launched, all of a sudden people had to have screens.
What we are trying to create is something unique and new, a sort of 'urban loft on wheels'. The interior is more like a living room than car. We don't know that people will want this before they actually want it themselves. But look at the problems that we solve: more electric vehicles on the road, a car with a smaller footprint, but larger interior space, the functionality of the car. And sitting in it changes your perception of what a car can be.
We want to create a generation-shifting product like Apple products that are so great they create a demand. And we will have a great product with low barrier to entry, and at an affordable price.
Learning from the past: can Canoo succeed where others have failed?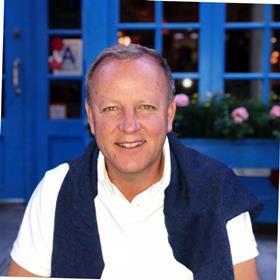 Canoo, the automotive startup that was until this spring known as EVelozcity, has garnered attention in part because of the numbers of ex-Faraday Future employees in its ranks. Additionally, many of Canoo's key people have backgrounds at BMW, and, like James Cox, Uber.
Just look at the backgrounds of the four leaders who spoke at the launch of the canoo car in September:
Ulrich Kranz—In Charge of Canoo; former head of BMW I; ex-CTO at Faraday Future
Richard Kim—In Charge of Design; designer of the BMW i3, i8 Concept Coupe & i8 Concept Spyder; former head of design at Faraday Future and lead designer on the FF 91
James Cox—In Charge of Product Technology; former Global Head of Product Operations at Uber
Stefan Krause—Chairman of the Advisory Board; former CFO of BMW and Deutsche Bank; ex-CFO and COO at Faraday Future
Add to this Olivier Bellin, head of operations and former VP of supply chain at Icon Aircraft, and Clemens Schmitz-Justen, who leads manufacturing and is the former president of BMW manufacturing USA (the carmaker's Spartanburg, South Carolina factory), and you have a very solid foundation for bringing a concept car into production.
Even Stacy Morris, who spearheads Canoo's PR campaign, is a Faraday Future alumnus, and was previously at BMW communications.
Indeed, their collective CVs certainly include the experience of successful launches at large OEMs and big technology players, not to mention the well-documented challenges at startups like Faraday. Perhaps it is this experience that engenders the humility several of these executives have displayed in our conversations with them. They know the financial, market and adaption hurdles, and especially the tendency of startups in the automotive industry to rapidly descend into 'vaporware' status.
But their 'asset-light' approach to the automotive business, outsourcing everything from operations to manufacturing, while maintaining the core competencies of design, engineering and management, may be their key to success. And if they succeed, Canoo just might be a model for the future for the automotive industry as a whole.