Renault, acknowledging the transformation of the automotive industry, will bundle all its mobility activities in a new operating subsidiary called 'Mobility as an Industry (MAI).'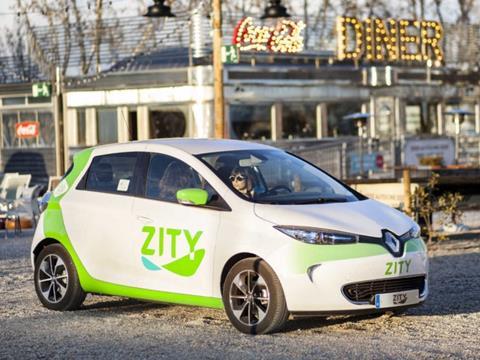 The unit, which will be run by Arnaud Molinie, a communications expert who joined the carmaker earlier this year, is tasked with accelerating the development of Renault's new-mobility services and build strategic partnerships to help achieve this goal.
"Our ambition is to be one of the world's leading operators of new shared, accessible and sustainable mobility," Renault CEO Thierry Bollore said in a press release.
Molinie's mission will be "to develop existing assets, accelerate the conquest of new markets, and help their organization by forging new partnerships with all the private and public players involved in this new industrial revolution," he added.
Like other carmakers, Renault is aware that changing mobility preferences will impact the vehicle manufacturing and sales operations that have for more than 125 years underpinned the industry. And with prospects of fewer new-car sales, traditional carmakers have been forced to look for other revenue streams.
In its press release, Renault noted that the role of the car is being questioned as consumer habits change and more mobility options become available. Consumers are "less interested in owning a vehicle than in a multimodal, innovative, connected, and more ecological offer adapted to the diversity of their needs," it said.
Renault has been expanding its mobility services offerings through acquisitions and equity investments. Mobility brands with Renault involvement include Zity in Madrid, Moov'In by Renault in Paris, Karhoo, Yuso, Como and iCabbi.
Renault said its new MAI division will work closely with cities, regulatory authorities, transport operators and other mobility stakeholders to develop new services.