German companies still have relatively few electric vehicles (EVs) in their fleets, but a poll shows that fleet managers are getting ready to deploy more of them.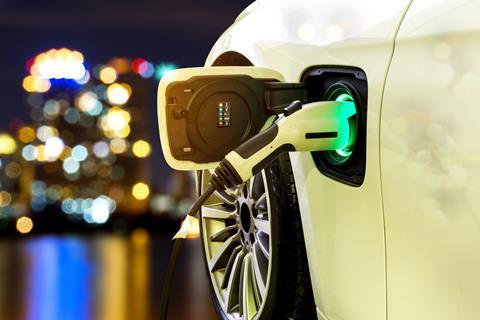 A study by Avrios International shows that 80% of companies don't have any EVs in their corporate fleets. And although the number of EVs in these fleets jumped 170% in the past two years, EVs represent a mere 1% of all cars managed in corporate fleets today. The reason: high costs and limited driving range.
But Avrios, which offers a software-as-a-service platform for automated fleet management, found that corporate appetite for EVs is likely to grow as the technology gets better, prices of new EVs come down and the battery charging infrastructure improves.
Not surprisingly, new mobility providers such as car-sharing and specialized rental companies are the biggest operators of EV fleets today. On average, 80% of their cars are electrified. Avrios found that local service providers that cover only short distances are big users of EVs as well.
Companies with a big focus on environmental and social issues and a strong desire to cement their sustainability credentials also run an above-average number of EVs. These companies' fleets have anywhere from 10% to 20% EVs.
Large corporations intent on gaining more experience with electrified propulsion have only 1% or 2% of EVs in their fleets. Most of them are used for test purposes. Avrios said that insurance companies and IT firms, in particular, are using EVs to develop new business models.
Although the vast majority of German companies doesn't yet deploy any EVs, fleet managers are confident that this will change in the near to medium term.
"Our analysis clearly shows that electric mobility in the fleets of German companies is at the starting gate and early adopters are already commiting to electric vehicles," said Marcus Hennecke, vice president customer success at Avrios. "Current doubts and problems such as limited range or high costs will soon be a thing of the past."