BMW will continue to develop a wide range of powertrains, the company's CEO, Harald Krueger, said Thursday.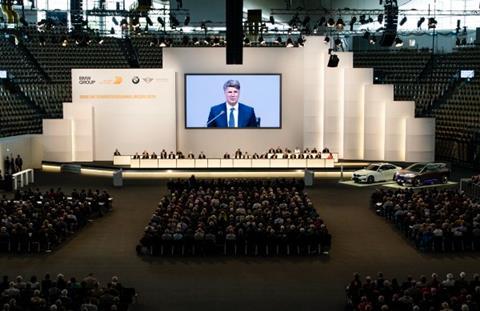 "Our market is global. We don't want to tell people what to do," Krueger said at the premium car group's annual meeting.
"Technology openness also means continuing to improve our already efficient combustion engines," he said, adding that, when it comes to electric vehicles, BMW will be launching both fully electric cars and plug-in hybrids and will be investing in fuel cell technology.
By 2025, the BMW Group plans to have at least 25 electrified models in production, with half being fully electric.
"We believe it would be a mistake to rely on just one technology," Krueger said, adding that such a strategy could hurt the German car market.
He noted that the introduction of alternative powertrains is proceeding at a different pace in different parts of the world. "Technological openness is key to being prepared for regulatory requirements and customer wishes in different markets," Krueger said.
BMW's position on powertrain neutrality contrasts with Volkswagen Group's recent commitment to a future dominated by battery-electric motors.