Porsche is acquiring a majority stake in German software company Cetitec. The sports car maker said the move acknowledges the growing importance and complexity of software and electronics in vehicles.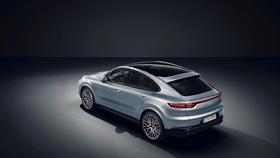 Porsche said it needed up-to-date software architectures to bring new services and functions to market quickly. "That's what makes Cetitec the right partner for us," Porsche's R&D chief, Michael Steiner said in a press release.
Porsche needs a new electronics architecture for its cars to meet tomorrow's customer requirements.
"In the future, our customers will expect the kind of software updates for their car that they're familiar with today from their smartphone," Steiner said. "The networking of the vehicle with its environment, its home base and other vehicles will become standard."
Cetitec, which has around 100 employees, specializes in software development for automotive platforms. The company will give Porsche access to a digital vehicle infrastructure, but it will also continue to provide services to other automotive companies.
Porsche, which is part of the Volkswagen Group, is already developing its first car based on a new VW Group electronics architecture. That platform will underpin production vehicles from 2022 onwards.