Roland Villinger, until recently Audi's chief digital officer, has taken on a new role within the Volkswagen Group as head of strategic projects.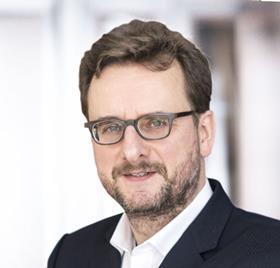 Villinger had been both CDO and chief security officer for the premium brand from October 2016 until March this year. During this time, Villinger helped to develop Audi's digital strategy under the so-called ATP, or Audi Transformation Plan, which targets an improvement in profits to €10 billion by 2022. By 2025, Audi is targeting €1 billion in profits from digital services and business models.
He took over his new role at the Volkswagen Group in April, responsible for the group's central transformation projects.
Roland Villinger began his professional career in 1991 at management consultancy McKinsey, where he worked for 25 years. There he helped to build the company's business in Thailand and Indonesia, and was eventually country lead for South Korea.
In March, Villinger told the automotiveIT Congress in Berlin that Audi was targetting a reduction in complexity of operating its vehicles and to "combine users' digital and mobility ecosystems."