Salesforce said it has signed a definitive agreement to acquire analytics specialist Tableau Software, a move the cloud-based CRM company says will allow it to offer more and better services to companies as they implement their digital transformation.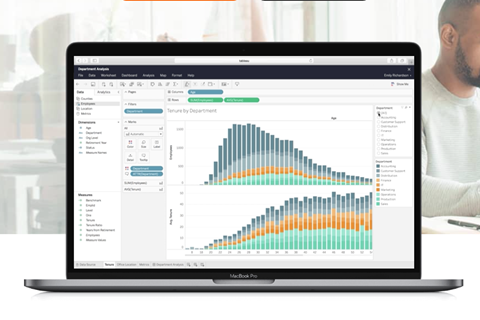 With Tableau providing data analysis and Salesforce offering engagement with customers, the acquisition combines two platforms that will jointly enhance several key software functions companies need to run and grow their business, Salesforce said.
"We are bringing together the world's number 1 CRM with the number 1 analytics platform," Marc Benioff, Salesforce co-CEO, said in a press release.
Salesforce said that, with Tableau's analytics added to its own CRM products, companies using its services can tap into data across their entire business and gain deeper insights while doing so.
It also cited projections by market researchers IDC that digital-transformation-related global spending on technologies and services will grow to $1.8 trillion by 2022.
Tableau provides an analytics platform that is used by more than 86,000 organizations worldwide. The company is headquartered in Seattle and will remain there once it becomes part of Salesforce.
The two companies also said Tableau will continue to be run by CEO Adam Selipsky.
Salesforce is paying for the acquisition of Tableau with $15.7 billion worth of stock and the transaction is expected to be completed by the end of October.
Salesforce is a major provider of CRM technology for automotive companies, vehicle sales and managing customer experiences, including vehicle personalization, for example of the new Audi e-tron.