Porsche has acquired a minority stake in TriEye, an Israeli technology start-up specialized in deep learning and semi-conductor components that support autonomous driving and advanced driver assistance systems.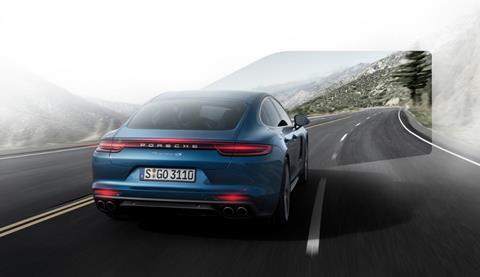 Among the key technologies that it has developed is a sensor technology for short-wave infrared (SWIR) that can help improve visibility in weather conditions where visibility is poor. The companies also said that TriEye's semi-conductor design also makes it possible to manufacture SWIR HD cameras at a lower cost.
TriEye was founded in 2017, although the company's solution is based on nearly a decade of research in nano-photonics – the study of light behavior on a nanoscale – performed at the Hebrew University of Jerusalem by Professor Uriel Levy, one of the company's co-founders and its CTO.
Avi Bakal, the company's CEO and another co-founder, said that SWIR is a critical component in the sensor fusion solution to enable autonomous driving.
Porsche's top executives clearly agree. "TriEye is a promising technology company led by an exceptionally strong team with experience in the areas of nano-photonics, deep learning and the development of semi-conductor components," says Michael Steiner, member of the executive board for research and development at Porsche.
"We see great potential in this sensor technology that paves the way for the next generation of driver assistance systems and autonomous driving functions. SWIR can be a key element: it offers enhanced safety at a competitive price."
Porsche has invested in the firm through its Porsche Ventures investment arm, participating as part of the current Series A financing round led by Intel Capital with Israeli venture capital fund, Grove Ventures. As Porsche already held shares in Grove Ventures, its latest funding for TriEye actually represents an increase in an existing investment.
In addition to TriEye, Porsche Ventures and Porsche Digital – the company's digital innovation subsidiary – have invested in a range of startups and technology to improve customer experience, mobility, artificial intelligence, blockchain, virtual and augmented reality. It has invested in the Israeli AI start-up, Anagog, as well as in other venture capital funds, including e.ventures in Europe and Magma in the US.
In May, Porsche took a majority stake the German software company, Cetitec,which specializes in software development for automotive platforms and electronics architecture.