DoorDash, an on-demand food delivery service with a growing interest in autonomous vehicle technology, has acquired Scotty Labs, a tele-operations company that is developing technology for remote-controlled autonomous driving for cars and trucks.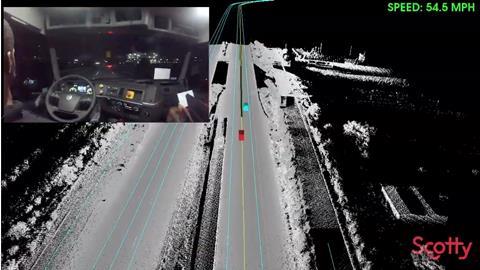 DoorDash has bought the Silicon Valley startup, which focues on artificial intelligence and autonomous vehicle remote controls, presumeably to further develop autonomous vehicle food delivery.
DoorDash already has a collaboration with General Motors' Cruise Automation, which is GM's autonomous vehicle technology arm.
Tobenna Arodiogbu, co-founder and chief executive at Scotty Labs, revealed the acquisition in a post on Medium, without disclosing financial details.
Arodiogbu co-founded Scotty Labs in Silicon Valley three years ago together with Usman Ghani, who is chief technical officer. The company is developing remote control technology for autonomous vehicles, and has already demonstrated prototypes that include remotely driving a truck on a California highway at 4.00am, and remotely navigating a car through the streets of San Francisco.
"Our core belief at Scotty has always been that Autonomy + Remote Assistance will be the future of logistics," wrote Arodiogbu on Medium. "We have intentionally always considered ourselves to be the anti-hype company and focused intensely on developing core infrastructure and algorithms, with a healthy degree of human intelligence, to ensure the safe deployment of autonomous vehicles."
The company has already had financial backing and investment from a number of tech companies and venture funds. Last year it raised $6m from Gradient Ventures with participation from Horizon Ventures and Hemi Ventures. Gradient Ventures is an early-stage venture fund housed within Google with a focus on artificial intelligence.
San Francisco-based DoorDash has been expanding its food delivery network rapidly. It has yet to comment on its intentions for acquiring Scotty Labs, however the company is already involved in a number of autonomous vehicle initiatives. Earlier this year, it started working with Cruise Automation, the self-driving unit of General Motors, to test a food delivery service in San Francisco using autonomous vehicles. It also recently bought out the founders of autonomous vehicle mapping startup, Lvl 5.
"We'll share more updates in the near future but for now, we're really excited to be part of the amazing DoorDash family and looking forward to building something magical together," said Arodiogbu.