To boost their competitiveness, companies are increasingly trying to digitally manage the entire lifecycle of their products. 
A 21st century product lifecycle management (PLM) approach goes all the way from development and manufacturing to the use of the product and its servicing to, finally, recycling. But, according to a new study, many companies aren't yet sufficiently prepared for the challenge.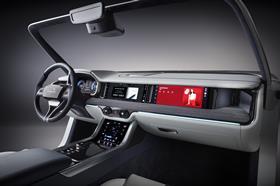 The study by consultants BearingPoint, the Technical University Karlsruhe (HsKA) and Germany's Steinbeis Transfer Center Computer Applications in Engineering (STZ-RIM) found that nine out of 10 companies allow customers at least some tailoring of the products they buy. But 71% weren't prepared to deal with the resulting complexity and 83% didn't have a well defined product configuration process to deal with this.
More than 80% of executives questioned said they dealt with managing product variations either manually or with simple tools.
"The situation in companies is often in such a state that internal processes – and even more so the internal information architecture – doesn't allow for change toward a digital company," said Steinbeis expert Joerg Fischer. "In the short or long term, this will become an existential issue for companies that can be decisive for their future."
One roadblock standing in the way of a comprehensive concept is the separation between individual phases of the product development process, the study found. Sales and marketing divisions, for example, are only slightly to moderately integrated in the product development cycle, 72% of executives polled said.
On the plus side, two-thirds of companies said they are addressing the integration issue. And even more said they have high hopes that so-called digital twins, which provide a digital visualization of the physical product, will help to provide a competitive advantage.