Automotive suppliers are facing a tougher environment as vehicle production declines, the Chinese market weakens and growing efforts to electrify powertrains are reshaping demand structures.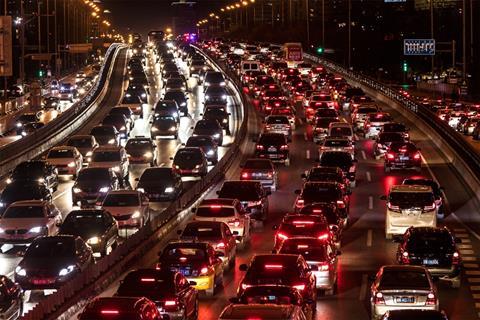 Those are the key findings of the "Global Automotive Supplier Study 2019," which was published in August by consultants Roland Berger and financial advisory firm Lazard.
The report, which analyzed performance indicators of around 600 suppliers, found that component and systems manufacturers could see a decline in their EBIT margins to 6.0% or slightly more, their lowest level since 2012. The EBIT margin, a measure of operating profitability, is set to drop from 7.2% in 2018.
That level of profitability may still look relatively high, but Roland Berger warns that, with high investment required in coming years, it may not be sufficient to allow suppliers to finance or refinance operations on the capital markets at affordable rates.
The worsening outlook is triggered to a major extent by lower Chinese sales figures, which were the key factor behind a 5% fall in vehicle production worldwide in the first half of 2019. Chinese unit sales posted a 12.4% drop in the first half and the number of cars built in China fell to 12.4 million from 13.5 million.
"At some suppliers, 60 to 70% of new capacities remain unused"

Felix Mogge, Roland Berger
"The main drivers of the production decline are weak Chinese sales figures for passenger cars as well as a global economic slowdown," said Roland Berger partner Felix Mogge. In a press release accompanying the report, he also cited as factors structural changes around electric mobility and "international trade tensions."
The Chinese sales decline is posing a particular problem for the global supplier community, as most partsmakers have invested heavily in the world's biggest market on the assumption that sales would continue to grow at a rapid clip.
"The growth forecasts had been positive and many suppliers built up additional capacities," Mogge said. "At some suppliers, 60 to 70% of new capacities remain unused."
The study urges suppliers to retain the financial flexibility needed to benefit from big automotive trends such as digitization, new mobility business models, autonomous driving and electrification of the powertrain.
But that requires a balancing act. Established suppliers in particular have to continue to manage their traditional business, while at the same time investing in new technologies. Agile structures and a willingness to cooperate with partners are the key to success, the study said.