The Volkswagen brand is officially getting its own CIO as the VW Group puts in place a comprehensive reorganization of its IT operations.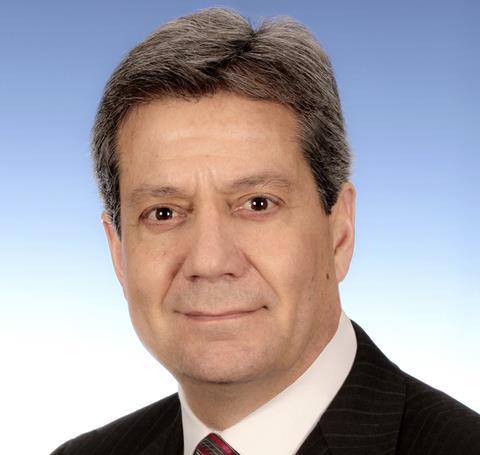 Abdallah Shanti, who most recently served as CIO for VW Group's North American operations, already assumed global responsibility for VW brand IT in the summer of 2018, but a spokesman said the role has now been made official.
Shanti's appointment is part of a reorganization at the world's largest automaker that has seen key brands assume global corporate responsibility for specific operational areas.
Volkswagen brand has taken charge of IT in the R&D area, sports car maker Porsche is responsible for production IT and premium brand Audi is coordinating efforts for company-wide sales IT.
As part of the reorganization, the VW brand earlier this year got its own dedicated IT function. This was aimed at strengthening IT competence at the heart of the Volkswagen Group.
The new IT organization "is laying the groundwork for efficient and tailor-made digitalization within the company," VW said in a press release. It will also help tailor IT to the specific needs of the VW brand.
VW said the new brand IT will analyze and provide information techology for its manufacturing operations and for other operational areas of the brand.
Division of labor
There is a clear division of labor between brand IT and the corporate IT operations, which are headed by group CIO Martin Hofmann. Group IT oversees relationships with third-party IT suppliers and broadly sets standards for the technologies the group deploys across its 12 brands.
Group IT also manages core new techologies such as the cloud platform VW is building with Amazon Web Services (AWS).
Brand IT has closer and more direct ties to the business operations of each individual VW Group brand, which makes it easier to identify IT requirements and the potential need for a tailor-made solution.
Overall, the VW spokesman said, "the new organization makes VW IT more flexible."
Shanti, who will be in charge of IT at more than 50 VW passenger-car brand locations worldwide, is a computer scientist and engineer who was CIO of Volkswagen Group of America until mid-2018, when he assumed global IT responsibility for the VW brand.
Before joining VW in 2012, Shanti was CTO at IT services company ANX and CIO at supplier American Axle. He also headed global system engineering and application development at General Motors.