The outsourced center, the carmaker's second in the Nordics, will use renewable energy sources to process vehicle and crash simulations.
The Volkswagen Group has opened a new, climate neutral data center in Norway that will support computing power for the digital development of Volkswagen passenger cars and Audi models. It is the carmaker's second outsourced data center in the Nordics, along with another in Iceland.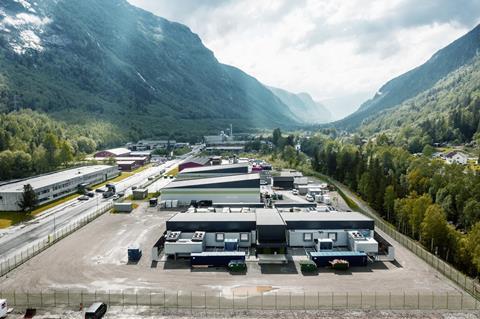 The data center, located in Rjukan about 180km west of Oslo, was set up in six months together with Norwegian data storage specialist Green Mountain. The center will be 100% powered by hydropower in the future, which the company estimated will save around 5,800 tons of CO2 per year compared to a conventionally operated facility.
The maximum output of 2,750 kilowatts will eventually be used for high-performance servers, on which computer-intensive vehicle development projects are processed. These include the simulation of crash tests and virtual wind tunnel tests.
"With new technologies and digital forms of cooperation, there is a growing need for computing power in the company. As a result, we are constantly expanding our capacities," says Mario Müller, head of IT integration and services at the Volkswagen Group. "For us, economic factors and sustainability in the company are important aspects. The new data center in Norway satisfies in both respects. The operation is cost-effective and completely climate neutral."
According to Volkswagen, the simulations and testing carried out at such centers are extremely energy intensive; outsourcing them to external data centers relieves the company's IT infrastructure at its plants or other locations.
The Nordic countries are deemed favorable locations for data centers thanks to weather conditions and renewable energy sources. Volkswagen Group's existing data center in Reykjanesbær, Iceland is a similar size to the new Norwegian location and is also carbon neutral.
The carmaker's own data centers are often found at factories, and primarily used for production, logistics or sales operations. These centers are also energy intensive, and the company points to measures such as indirect free cooling, adjustments of cold-water temperatures and the exclusive use of energy-saving operating systems to ensure efficient energy consumption.