The European Parliament on Tuesday approved tougher safety regulations in a move that is likely to trigger increased demand for digital, connected in-car safety technologies.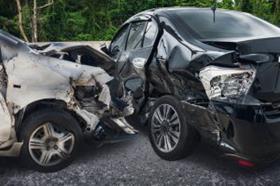 The revised General Safety Regulation (GSR), which still requires ministerial approval by the 28 EU member nations, includes a number of mandatory safety technologies that auto and truck makers will have to start building into vehicles from 2022. Most of the systems rely heavily on connectivity and digital technologies developed in recent years.
The revised GSR is intended to help Europe reach its goal of significantly reducing road traffic accidents further and paving the way for more highly automated mobility. Fatalities on EU roads, which totaled 25,100 in 2018 have declined significantly since 2010. But last year's 1 percent drop marked a clear slowdown in the trend.
The EU Commission hopes the new mandatory technologies will change that. "With the new advanced safety features that will become mandatory, we can have the same kind of impact as when the safety belts were first introduced," EU Industry Commissioner Elzbieta Bienkowska said in a press release.
Automakers welcomed the Europe-wide safety plan but warned that the time to introduction was too short and should be aligned with product development times. It generally takes at least five years to develop a new car model.
ACEA, the European auto manufacturers association, also said many drivers are unfamiliar with the safety technologies at their disposal today and that this needs to be addressed. "A key concern of ours is that many drivers are simply not aware of the existing technologies - let alone the many new safety features that will be fitted in all new passenger cars in just a few years' time," said ACEA Secretary General Erik Jonnaert.
ACEA has launched a new web site www.roadsafetyfacts.eu - to better explain current safety features available to drivers.
Automotive suppliers expect the tougher regulation to push more automakers to include advanced safety technologies in lower-priced volume cars. Currently, many of the more sophisticated safety systems can mostly be found in more expensive premium vehicles.
"From our point of view, many technologies exist in premium vehicles that can be deployed in volume cars as well," David Paja, president, advanced safety and user experience at automotive supplier Aptiv, said in an interview.
CLEPA, the European automotive supplier association, noted that EU vehicle safety standards were last updated almost a decade ago. "We will now see another big leap with solutions that help avoid accidents in the first place," CLEPA Secretary General Sigrid de Vries said.
Safety technologies in the revised GSR include autonomous emergency braking, intelligent speed assistance, lane-keeping systems, accident data recorders and direct vision standards for trucks.
An EU Commission spokesperson said final ministerial approval for the revised GSR could come as early as May or June of this year.