Emergency braking systems with pedestrian detection fail to prevent many accidents, according to a new study by the American Automobile Association (AAA).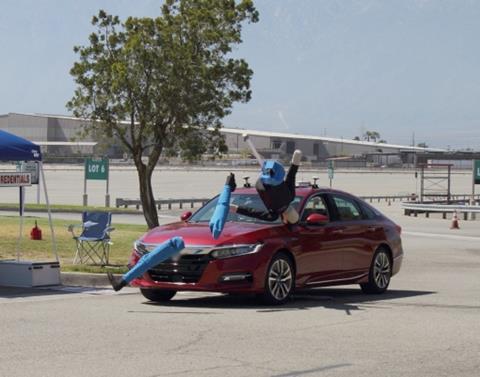 The research by the US automobile club casts doubt on the effectiveness of a digital technology that not only is a building block for tomorrow's autonomous vehicles, but also is increasingly present in today's new passenger cars.
"Our research found that current systems are far from perfect and still require an engaged driver behind the wheel," said Greg Brannon, AAA director of automotive engineering.
AAA used four model-year 2019 vehicles for its test: a Chevy Malibu, a Honda Accord, a Tesla Model 3 and a Toyota Camry. Each was outfitted with industry-standard instrumentation, sensors, and cameras.
The association found that, at night, the safety systems designed to avoid collisions proved to be "completely ineffective" in detecting pedestrians and perfoming an automatic emergency braking maneuver.
In addition, the systems had trouble responding to various real-world situations involving pedestrians and vehicles.
The tests were conducted amid growing concern over pedestrian safety. In the US, there are nearly 6,000 pedestrian traffic fatalities each year. Those deaths represent 16% of all traffic-related deaths and AAA said that percentage has steadily risen since 2010.
Pedestrian detection worked best when a vehicle drove at a relatively slow 20 miles an hour (mph) and an adult crossed the road in daytime. The systems then avoided a collision 40% of the time.
But if the car traveled at a higher speed of 30 mph, most systems failed to avoid a collision, AAA said.
The association said its tests weren't intended to discourage the development of digital safety technology.
"The rise in pedestrian deaths is a concern and automakers are on the right path with the intent of these systems," Brannon said in a press release. "Our goal with this testing is to identify where the gaps exist to help educate consumers and share these findings with manufacturers to work to improve their functionality."