Reports in the Financial Times and Bloomberg say Amazon joined a second round funding for AV startup Aurora.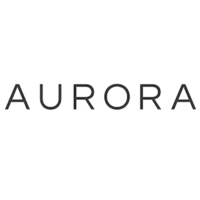 Venture capital firm Sequoia led a $580m round, which also included T. Rowe Price Group Inc, a major investor in Tesla
.
"We are always looking to invest in innovative, customer-obsessed companies, and Aurora is
just
that," Amazon told journalists.
"Autonomous technology has the potential to help make the jobs of our employees and partners safer and more productive, whether it's in a fulfilment centre or on the road, and we're excited about the possibilities
."
While Amazon has not shown a desire to develop a driverless car, it has
actively
taken control of its own logistics operations, with plans to use drones.
Developing autonomous vehicles for its own supply chains would be a logical step. However, anything that Amazon does in any sector tends to worry those already in it, and the investment will be noted in car making centres.
According to the Financial Times Aurora will use the new funding for recruitment and further develop its AV software, already used by Volkswagen, Hyundai and Byton
.
In just two years, Aurora has gone from zero to one of the front runners in self-driving tech in Silicon Valley. It is valued at around $2.5 billion.