Fiat Chrysler North America CIO Mamatha Chamarthi will deliver a keynote address at the upcoming Go innovate! Live conference in Detroit in December
The FCA executive, who joined the Italian-American car group after serving as chief digital officer of supplier ZF Friedrichshafen for the past two years, will be one of several top speakers on the roster at Go innovate! Live in Detroit December 3-5th.
Other confirmed speakers include Visteon CIO Raman Mehta; Shoukat Ali Bahmani, CIO at Schaeffler Group Americas and Frank Lin, managing director - technology and program delivery - at Honda Innovations.
The two-day Go innovate! Live event will feature senior-executive presentations, roundtables and other interactive sessions. The focus will be on the major IT-driven changes and the innovative new technologies that are reshaping the 130-year-old car business.
Speakers include CIOs, CTOs and other automotive decision makers, as well as top executives from selected IT service providers.
On the agenda are sessions that will take an in-depth look at:
how information technology is powering a new era of innovation in the automotive industry
why an ecosystem in transition provides opportunities for new services and new revenue streams
which are the key drivers of this new era in personal mobility.
Go innovate! Live Detroit will offer a wide range of thought-provoking presentations, ideas labs and formal and informal networking sessions to take an in-depth look at some of the biggest trends in the automotive transformation today.
These trends include: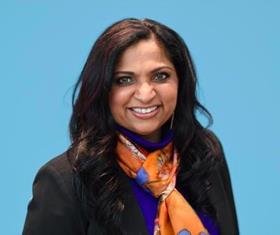 Increasing speed and agility across operations, a top priority for all automakers and suppliers
Modernizing IT architectures and getting rid of legacy systems to open up new mobility opportunities
Successfully deploying new technologies such as blockchain, artificial intelligence and machine learning, and virtual and augmented reality to streamline operations and boost efficiency
Implement Industry 4.0 to bring automotive manufacturing and the automotive supply chain up to 21stcentury standards
Expanding cooperation with high-tech companies, start-ups, mobile service operators and other relative newcomers to the auto industry to develop viable new revenue streams and business models
Assuring access to top talent, especially in the key area of automotive software.
"Go innovate! Live Detroit will look at how the industry, the value chain and future strategies around mobility evolve in this new era of innovation," said Neemish Ladwa, publisher of automotiveIT International. "Keynotes and a wide range of interactive sessions will highlight the innovative solutions and transformational strategies that companies are rolling out today and tomorrow."
For more information on "Go Innovate! Live Detroit, please go to: www.goinnovatelive.com or contact Neemish Ladwa by email at: Neemish.Ladwa@automotiveIT.com.
automotiveIT International is a part of London-based Ultima Media, which also publishes Automotive Logistics, Car Design News and Automotive Manufacturing Solutions. Ultima Media is a subsidiary of German news publishers Sueddeutscher Verlag.