ZF Friedrichshafen's new research center in Germany will focus on artificial intelligence and cyber security.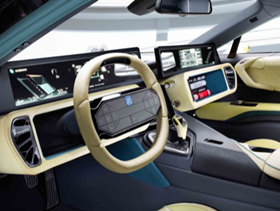 The automotive supplier group said the center, which is based in Saarbruecken in western Germany, will look for ways to use AI to make systems, components, manufacturing and services more intelligent, more efficient and safer.
'With the new Technology Center for Artificial Intelligence and Cyber security we are raising our group-wide competence in these core important digital technologies to a new level," said ZF CEO Wolf Henning Scheider.
ZF will work closely with German research institutes DFKI and CISPA in Saarbruecken.
The company plans to hire around 100 experts in Saarbruecken to accelerate the development of new "digital networked and automated mobility solutions," Scheider said. Two-thirds of the new staff will be AI specialists and the rest will work on cyber security.