Volkswagen Group has taken a minority stake in SeeReal Technologies, a company that specializes in holographic display technology. The move will allow the German automaker to further develop 3D imagery to be used in in-car displays.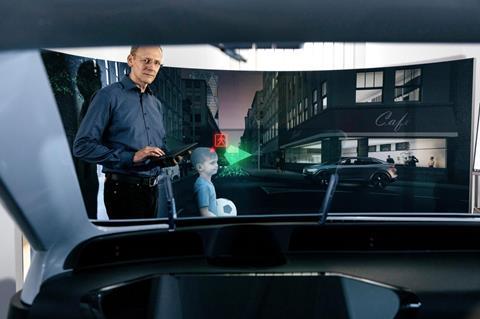 With computing power increasing and display technologies improving each year, automakers are experimenting with innovative new interfaces to make operating a vehicle safer and easier.
The battle for the cockpit also lets car makers differentiate in an area where they can provide a tangible and direct experience for both drivers and passengers.
And as cars acquire higher degrees of automation, drivers and passengers are likely to spend more time using infotainment-related in-car features.
VW and SeeReal, which have already been cooperating since late 2018, said they will further develop the use of holograms, virtual imagery that can be positioned anywhere in a driver's sights.
Volkswagen's full-electric ID.3 model, which will be shown as a world premiere at the Frankfurt Auto Show in September, already will have information projected into the driver's field of vision. This information will link directly to the driver's environment with the help of an augmented reality head-up display.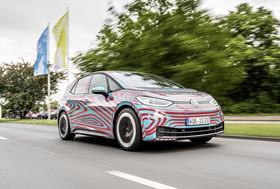 But VW said that, in future, 3D presentations will likely merge seamlessly with the environment. This will allow innovative display concepts, the carmaker said.
The ID.3, which will go into production late this year, is the first of a new fully electric family of VW models. The car is based on VW's new electric architecture, the modular electric drive matrix (MEB).
The ID.3 will come with three different battery options, providing a driving range of anywhere between 330 and 550 kilometers.