The vehicle manufacturer has a dedicated IT organisation in Greater China, led by Stefan Eberhardt, which is focusing on front-end development, improving digital customer experiences and benefiting from the country's huge tech and startup scene – all of it strategic to Daimler and Mercedes-Benz growth in the world's largest market.
Success in China's automotive industry is increasingly about speed in adapting to the market and innovation in the value chain. There is a widening divergence between those brands able to keep pace with the changing tastes and technology demands of the Chinese consumer, and those selling products and services that fall rapidly out of favour. In China, offering customers enhanced, seamless connectivity both inside and outside the vehicle is often just as critical as providing the right vehicle size, dimensions or powertrain.
To do that, the role of IT and software development can hardly be underestimated.
Keeping up with digitalisation in China has been a strategic priority for Daimler and its brands, including Mercedes-Benz passenger cars, vans and trucks, and its joint venture operations in the country. Along with significant investment in new products and production in China – including an expanding SUV range and plans to build all-electric models under the EQ brand as well as electric batteries – the company has been quick to introduce platforms and integration with social networking and messaging apps like WeChat. Telematics connectivity services have been a major focus of fleet service technology in its truck offerings in China.
For Stefan Eberhardt, chief information officer for Daimler Greater China, acting quickly to match Chinese customers' digital expectations is among the most important objectives for the organisation. Not only are Mercedes-Benz passenger car customers much younger than they are for the brand in Europe and the US – about 20 years younger than German customers, for example – they also point to a more intense affinity for digital devices and services, from smartphone micropayments to e-commerce.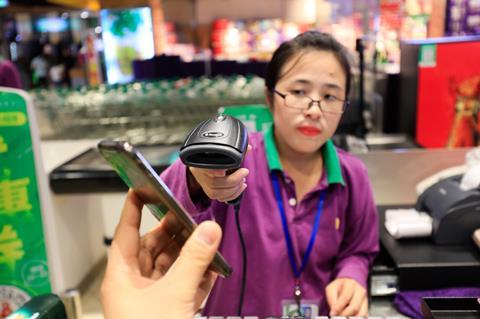 "We need to cater for that demand," he says.
The company has also invested in China-specific services and IT tools in its supply chain, including working with a Chinese start-up to implement robots that move entire shelves in spare parts warehouses. It is furthermore introducing more 'online-to-offline' customer service and delivery models in China, including a recent project for tire orders in major cities.
An important way that Daimler helps to coordinate its digital developments in China is through a strong, local IT division. Eberhardt, who took over as CIO in 2018, is responsible for coordinating IT infrastructure, services and delivery across the company's central marketing and sales, R&D, financial services and aftermarket division for China.
This IT grouping has an important role to play, particularly in improving digital customer experience, as well as managing Chinese technology requirements and regulations.
For example, Daimler's in-house IT development here is focused almost entirely on customer front-end solutions specific to Chinese users. "So for apps like WeChat, we work on all the integrations here. And when it comes to the front-end for other web and app services, we often need to create a specific user experience and interface for China according to Chinese demands," says Eberhardt.
At the same time, Daimler leverages its global IT architecture and back-end systems in China wherever possible, including for engineering, customer relationship management and ecommerce. It also sets guidelines and standards for systems that the joint ventures control, including critical areas like cyber security.
Beyond IT operations, Eberhardt strives to make the most use of China's increasing technology and software knowhow both for the local market and global applications.
"China is in some ways ahead in the development and use of certain technologies, including data science and artificial intelligence," he says. "We need to develop special solutions here as well as take advantage of these advances."
| Daimler key entities in China | |
| --- | --- |
| Daimler Greater China | R&D, sales, finance, marketing, import, aftersales and IT organisation for China passenger car, vans, truck and bus |
| Daimler Northeast Asia Parts Trading and Services | Service parts distribution and logistics division |
| Beijing Benz Automotive | JV with BAIC Motors for production of passenger cars, powertrain and electric batteries |
| Shenzhen DENZA New Energy Automotive | JV with BYD Automotive for battery electric vehicles |
| Beijing Foton Daimler Trucks | JV with Foton for production of heavy duty trucks under Auman brand |
| Geely Daimler | Two new JVs: one for shared mobility services, one to develop and produce smart-brand vehicles |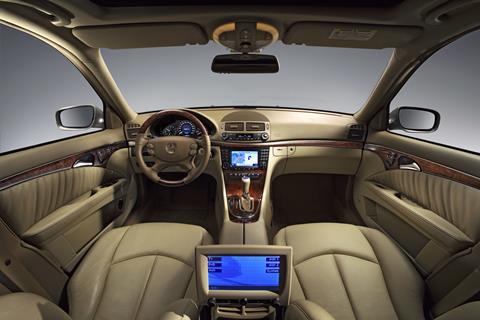 | Units sales in China | | | | | | |
| --- | --- | --- | --- | --- | --- | --- |
| | 2015 | 2016 | 2017 | 2018 | 2018 Q1 | 2019 Q1 |
| Mercedes-Benz Cars | 400,395 | 487,564 | 618,811 | 677,737 | 178,817 | 173,152 |
| Of which built in China | 250,188 | 317,069 | 422,558 | 485,006 | 127,005 | 145,107 |
| Mercedes-Benz Vans | 7,178 | 13,636 | 23,801 | 29,068 | 6,540 | 6,131 |
| Beijing Foton Daimler Trucks | 69,190 | 77,840 | 112,385 | 103,364 | 24,009 | 22,675 |
China strategy: talent, data, speed, architecture and innovation
Strategically and operationally, Daimler's IT group in China aligns with the company's global organisation and objectives, led globally by CIO Jan Brecht. However, the unique regulatory conditions in the market create some differences. For example, certain functions, like production-related IT and on-premise systems, are often managed more directly by joint ventures. Likewise, cyber-security rules require different approaches than in Germany or the US.
Daimler's China IT has thus set a number of its own strategic objectives: talent, data, speed, architecture and innovation. Whilst these relate to global initiatives, they often have a unique flavour in China. For example, finding and retaining good IT and software talent is important around the world, but China has a particularly strong pool of educated talent, as well as even fiercer competition than elsewhere.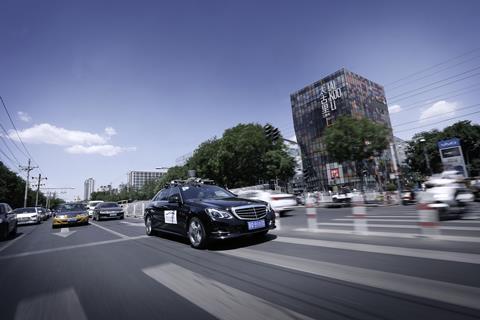 "We have an incredible amount of experienced tech people, software developers, systems architects, data and security specialists," Eberhardt says. "This enables us to apply technology and innovation in a very positive way."
He also points to active collaboration with universities to organise hackathons and events for IT students, for example around motor shows.
The flipside of China's IT talent pool is a tendency for high turnover among employees. However, Eberhardt thinks that Daimler has a growing advantage, not only thanks to its brands, but because it often has the "most attractive problems to solve".
"These include how to create the future of mobility and sustainability, which brings a strong sense of purpose to many of our employees," he says. "That is why, frankly, we don't suffer too much with the talent piece in China. It's not a walk in the park, but we do well in retaining talent."
This focus on IT's purpose and meaning also aligns with Daimler's global IT recruitment campaigns, including #NextBigThing, which draws attention to how IT and software employees are helping to reshape the future of mobility itself.
The focus on data for China aligns with Daimler's global strategy of 'data being the new oil', including initiatives to improve data analytics and predictive analytics both at an enterprise level, and for customers. To that end, the IT team is working to better harvest and analyse data – with proper consent – and to feed information back to improve operations, forecasts and customer service.
"From a technical perspective, we look into our capabilities, leveraging a shared data lake across the company, pulling in data from which we have customers' consent," he says. "We use that data to create new services and improve customer experiences, including things like predictive maintenance."
Speed is another global priority, as Daimler is committed to increasing its IT and software development rates around the world. Jan Brecht, for example, leads an initiative called, #TwiceAsFast, which aims to halve development times over four years, and to move from quarterly software releases and updates, to the capacity for daily ones.
Such goals apply in China, however increasing the speed of software development here is arguably a matter of competitive survival. "China speed is something very specific and much faster than you'll find anywhere else," says Stefan Eberhardt. "If you want to succeed, especially in IT and software, you need to be fast here in your time to market, especially in setting up new services."
As elsewhere, an important way that Daimler looks to increase its speed is by adapting agile methods and following DevOps principles to collaborate and validate products faster and more efficiently.
"From a technical perspective, we look into our capabilities, leveraging a shared data lake across the company, pulling in data from which we have customers' consent. We use that data to create new services and improve customer experiences, including things like predictive maintenance."

Stefan Eberhardt, Daimler Greater China
Evolving the company's IT architecture is another important part of pushing that speed. Here the company's China and global strategies closely align, even if they require different systems providers and interfaces. In accordance with Daimler's global strategy, China is developing its IT architecture based increasingly on free and open source software, open APIs, making more use of the cloud, and connecting backbone systems to microservices. Examples of such microservices have included logistics tracking and scheduling, or digital twin capabilities for product engineering and production planning.
Eberhardt stresses that APIs and microservices are critical for China to allow a 'plug and play' capability at every touchpoint, both for the company's operations and especially for customers. And despite restrictions and challenges, Daimler strives to be as open source in China as it can be.
"When we develop microservices, for example, they are put into GitHub so that they can be used by other Daimler entities anywhere in the world," he says.
The country's internet conditions and policies put some strains on open development, but Eberhardt points to China's vibrant tech and startup scene as important ways to overcome that. He thinks that these companies are often even ahead of those in Silicon Valley.
Daimler is working with a range of startups, including those facilitated through a Chinese version of its Startup Autobahn, an incubator partnership founded by Daimler, Plug and Play, the University of Stuttgart and others, which helps startups develop and connect with investors.
"This is why innovation is such an important pillar for us, because we are not trying to do everything on our own," Eberhardt says. "Instead we try to leverage power that is available in our neighbourhood here in China."
Smart robots for warehouses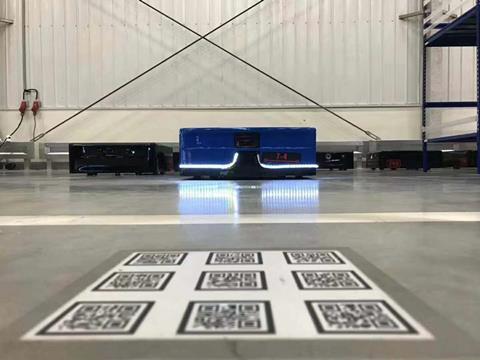 One of the most recent examples of local innovation in China has been in working with a Chinese startup company, introducing a new set of 'goods-to-people' robots in the spare parts distribution centre of Daimler Northeast Asia Parts and Trading, the entity responsible for Daimler's service parts distribution and logistics in China.
Similar to the types of robots common in Amazon fulfilment centres, as well as by Chinese ecommerce giant, Alibaba, the robots, called BIXI, use technology like inertial navigation, deep learning and fuzzy control to move entire shelves of inventory to workers.
They perform operations including binning, storage, transport, picking and other logistics tasks, significantly reducing the required steps and speeding up processes.
"This has been a very impressive story in which we ran a pilot at a parts distribution warehouse with robots to support the warehouse operation process," says Stefan Eberhardt.
"We gained speed and quality, but also highly simplified the complexity of work for people in a smart way."
The proof of concept has been successful, and Daimler is working on implementing the robot solution in its new parts distribution centre in China.
Online to offline
An important focus of Daimler's China-based IT operations is to have a close understanding of the Chinese market and in particular of the Chinese consumer. That includes not only localising and adapting user experiences for apps and connectivity tools, but also in providing specialised services geared toward China.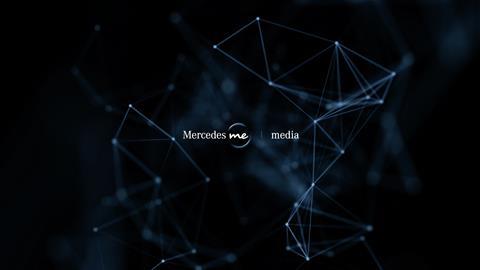 A good example is in a number of online-to-offline initiatives aimed at tapping into China's appetite for ecommerce. Looking to the aftermarket supply chain once again, the company is trialing more direct delivery and service.
For example, Daimler wants to speed up the traditional process of replacing flat tires, which requires going to a dealership and waiting for the tire to be delivered and fixed. Now, the company is piloting an online-to-offline service whereby the customer can order tires online that will be delivered to their choice of Mercedes-Benz dealer within two hours, after which the customer can also receive an express tire change service within 30 minutes.
"The goal was to shorten the overall repair cycle, and we achieved that by combining the physical and the digital," says Eberhardt.
This program is currently available in bigger cities like Beijing and Shanghai where there is a dense logistics network, but Daimler targets rollout in more than 15 cities in 2019. "Where we have offered it, we have been able to increase the number of customers by 100%," he says.
China is a market where the online ordering of new vehicles is a growing sales channel. During last year's 'Singles' Day' (November 11th), a shopping holiday that has become the largest ecommerce event in the world, around 20,000 vehicles were sold via Tmall, a B2C website operated by Alibaba.
"We're observing this online purchasing trend carefully, and we can see that we need to be prepared for it," says Eberhardt.
If there is any market likely to bring changes quickly, Eberhardt thinks it is China. "This is really the place to be when it comes to digital topics, be it ecommerce or AI. China has a real competitive advantage, and that is why we have to be here with our IT team to keep up," he says.
Stefan Eberhardt: in the place to be for IT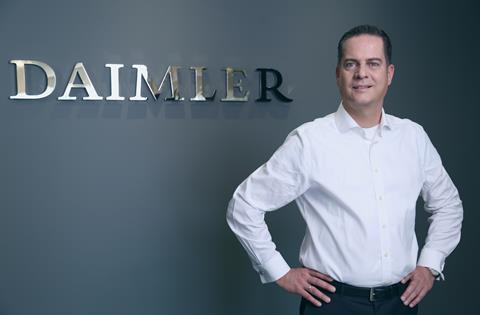 Stefan Eberhardt has worked for Daimler for more than 20 years, starting his career working in aftersales. In 2002 he moved into aftersales IT, and has been involved with systems and software ever since.
He later took leading roles as COO and then CEO at Daimler TSS, the carmaker's in-house software development subsidiary. In around 11 years with Eberhardt at the helm, the company grew substantially, and today has around 1,200 employees and locations across Germany, as well as in Malaysia and China. Among other applications, Daimler TSS has played key roles in developing Mercedes-Benz apps and connectivity, including Mercedes me.
In 2016, he took a role in the central IT group responsible for IT cross functions and services, including IT strategy, enterprise architecture, cyber security and Daimler's captive IT delivery network. He was appointed CIO for Daimler Greater China at the beginning of 2018.
"I'm thrilled to be here in China, as it is a very interesting and cool place, and it brings a lot of important responsibility, especially in the digital space," he says.
Daimler in focus: Development speed, open architecture and connecting with customers
1

2

3

4

Currently reading

IT and software keep Daimler ahead in China

5