CIO Raman Mehta is leading a dramatic modernization of Visteon's IT and IS architecture and enterprise systems, helping the cockpit electronics supplier to further digitalize its engineering, production and supply chain.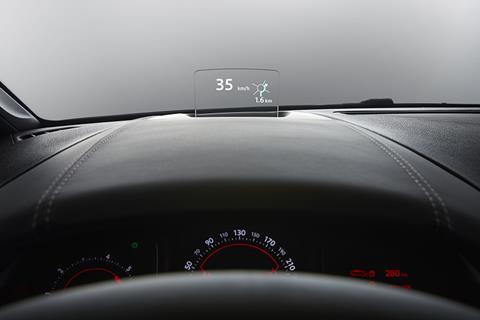 Every company in the automotive industry today is concerned with the transformation of their business models, from manufacturing and value chains, through to products and services on offer. In many ways, Visteon has already survived such a change – and even thrived from it.
Nearly two decades ago, when Ford Motor spun off Visteon as an independent company, it was the second largest automotive supplier in the world, with annual revenues of more than $19 billion and more than 80 global manufacturing facilities covering products that included electronics, interiors, lighting, glass, bumpers and climate systems. A decade later, in early 2009, Visteon went into bankruptcy, laden with debt and hit hard by the global financial crisis. It emerged 18 months later much leaner, having shuttered or sold more than 50 plants in five years. (See timeline below.)
In the years since, the company divested its climate, lighting and seating operations, acquired Johnson Control's electronics business and further specialized in infotainment. It may be a slimmer version of its former size – around $3 billion in annual revenue and approximately 40 global locations – but it is profitable, and strategically positioned to serve the growing connectivity of vehicles and the deluge of data they produce. Visteon's products, which now include audio, head-up displays, digital instrument clusters, cockpit domain and autonomous driving controllers, as well as its supply chain, made up increasingly of semiconductors, electronics and software, are those of a high-tech company.
Until recently, however, the manufacturer's IT and IS architecture had lagged this wider transformation following years of under investment in core IT infrastructure. In an industry where developing and bringing products to market faster is increasingly key, this could be a risk to the company's speed.
Raman Mehta set out to change this situation when he took over the company's global IT strategy in 2017 as chief information officer. Mehta, who worked more than a decade for Oracle and later as CIO at several manufacturers, wanted to turn the department – along with Visteon's wider software and technology functions – from focusing on "keeping the business running", to becoming partners in innovation. "The goal was to turn a technology debt into a technology dividend at the speed of the business," he says.
Above all, Mehta has wanted IT to have a stronger role in defining new processes, such as based on artificial intelligence and digital twinning, as well as new thinking in prototypes and products.
"Our goal is that IT is in the front seat of innovation cycles," he says. "As cycle times are reducing, and we are constantly bringing in fresh products and upgrades, that is where IT can play a more strategic role in our customer roadmaps."
Motivating and modernizing IT
For IT to have this influence, Mehta points to several important steps. The first was to energize the IT organization, including by orientating teams to work more closely with business units and to become more responsive. For example, the company studied where it was seeing the most frequent IT problems, choosing those areas to invest more time and resources. More advanced tools, including AI and smart assistants, have been built into the company's IT response system. As system downtime has decreased, IT teams have gained more trust from across the company.
The next step – and it's a big one – has been to invest back into the company's IT architecture. This has included transitions to a modern product lifecycle management (PLM) and enterprise resource planning (ERP) systems, as well as investing in core infrastructure and cybersecurity operations. A common manufacturing execution system (MES) has also been rolled out across each plant, helping to control scheduling, onsite logistics and shopfloor operations.
ERP migrations can be cumbersome, disruptive projects. Mehta jokes that they usually run "between three years and forever". But Visteon has set compressed timelines – the MES was completed in 18 months, while the PLM project target was 15 months to get to the first prototypes. Good planning around requirements has been essential, along with quick testing and validation. Having board level support and approval have also helped things to move fast.
Our goal is that IT is in the front seat of innovation cycles. As cycle times are reducing, and we are constantly bringing in fresh products and upgrades, that is where IT can play a more strategic role in our customer roadmaps.
Raman Mehta, Visteon CIO
Perhaps most important in the context of Visteon's future products and supply chain will be the integration between these systems, from design and engineering, production through to suppliers. Such links are combined with a modern approach that allows Visteon to combine them with further innovations and micro-services, whether simulation capabilities or artificial intelligence functions. The goal has been to have a capability to develop minimum viable products (MVPs) more quickly, moving from designs in CAD to a virtual bill of materials, and creating a digital twin can then show how production would integrate to the plant and supply chain.
Mehta believes that this modernized IT infrastructure, and more flexible capabilities, will allow the company to stay ahead by having more digitalized development and supply chain processes. "Now IT has a seat at the table when it comes to determining what Visteon will be over the next three years," he says.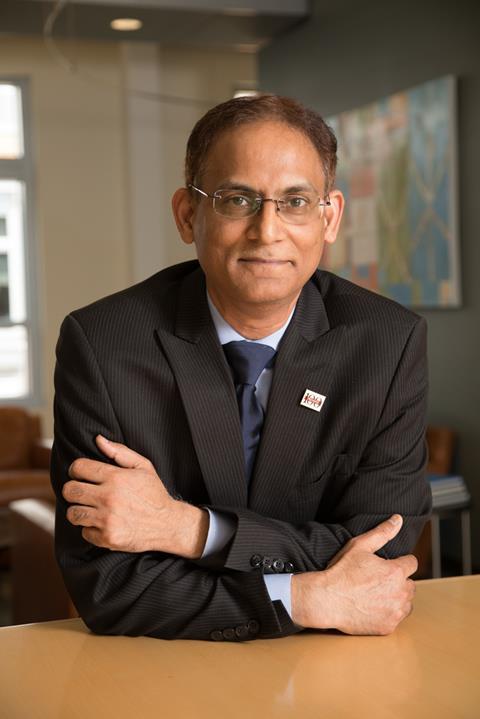 Connecting the supply chain
Christopher Ludwig: How is your new IT architecture changing your supply chain management?
Raman Mehta: For supply chain, we have gone inside out to make manufacturing more streamlined. At the core of the onion, we have applied one manufacturing execution system across all of our global locations. It is a homegrown, modern system and it lets us orchestrate in new workflows as the business requirements change. The moment we had that, we went up layers to look at how well our ERP system is running. Even though we had one ERP, under the covers we were running multiple versions of that with different processes across different business units, which created a lot of inefficiency. So, we are now on a journey to deploy our core ERP into a cloud system, which is going to expand into the supply chain.
That connectivity will help us, and meanwhile industrial IoT is playing a bigger role. For example, we want to know about any possible fault or failure as early as possible, and then scale that across the supply chain in real time so that we can order a stop build or stop shipment across different product lines.
Overall, one of the biggest challenges for us today is that there is latency in supply chain – it takes time to work through changes [in production and demand]. We want to bring more intelligence into our supply chain, including better understanding of what makes the demand go up and down by looking at the past data and future trends.
What are the key systems and data feeds to enhance this demand planning and connected supply chain?
It is many different data points. Some of them come from ERP, some from forecasting applications depending on our [OEM] customer vehicle production volumes, and some are external market research sources. We synthesize this into a big data lake, which helps us become a demand-driven organization.
What will be most important in Visteon running a truly demand-driven supply chain?
It is going to require having closer relationships with customers and suppliers, together with modern tools. We talk about people, process and technology, but I would like to add data as the fourth dimension. How do you harvest the data from multiple sources and different systems to create actionable insights? Real-time business intelligence has become our biggest mantra. Whether you are the plant manager, the quality manager, you get exception-based reporting in real time so that you can see where there is a bottleneck. How you address that will be a much bigger mindset and culture change.
Are you sending notifications from across different systems directly to employees' mobile phones, for example?
Yes, and our vision is to integrate these systems to provide actionable insight. For example, if you get information about a problem with a machine, then you also get a list of people who have the right skills and are currently available to fix it, so that you can quickly resolve the issue.
How long has it taken you to roll out the standard MES across Visteon factories?
It took us around 18 months and now nearly all of our lines are running on that one system. It is a SQL-server database-based application and is completely open for integration. That means that it is micro services-based, so we can create our own customized workflow from the system. That will give us a big advantage in terms of integrating with shop floor machinery and our ERP system and eventually an enabler for hybrid multi-cloud strategy .
What has made you switch now to cloud ERP?
When people talk about the cloud, the number one thing is the cost. But in fact, it is going to cost us a lot less than what we pay today as we de-customize one-off solutions and untangle multiple legacy systems. But we can also benefit directly from the latest IT innovations. In recent years, we couldn't keep up with the software updates from our product vendor because we were caught between multiple customized systems. This is our opportunity to adopt best-in-class industry reference processes. In the cloud, we are forced to stay current with the latest features, which are adapted and built based on multiple customers' feedback.
Have you had challenges in bringing the supply chain onboard?
Suppliers are an essential part of the journey and have made it easier for us to do business with them. We are becoming much more open in terms of giving them the right template and tools to exchange the data electronically. We are also looking into blockchain for better visibility, and to improve the procurement and compliance processes.
Blockchain requires collaboration across multiple parties. Have you found customers or suppliers willing to try it with you?
I don't think manufacturing and the supply chain will be the first customers [of blockchain]. I think the adoption will start in FinTech, which has stronger use cases. However, there is less supply chain friction by having no intermediary parties in between. Today, with data sharing, you still get stuck with inventory in multiple places, because of latency, because of integration delays. If you get to the point where everyone has the same version of truth, it can transform from a chain to a network. That helps you in procurement cost, as digital ledgers help you pinpoint inefficiencies. We are excited but we are not jumping in with both feet.
The need for speed
What are your main objectives in moving to modern PLM?
The goal of our system is for our designers to spend more time focusing on innovation and creating more competitive products. People talk about order-to-cash cycles, and with this program, our objective is to shorten the concept-to-cash cycle. The bill of materials is changing fast, with more and more software in it. We want to have common visibility of our tools in one place, right from engineering design, mechanical design and parts. We want multiple product variants managed in a core system, so that if one part of the variant is done in a different domain, we know exactly where this is, and make sure it follows the same validation tools. So, from fragmented systems, we are bringing them all to one place.
Your timeline on this is extremely ambitious, at around 18 months. How successful has this been?
We went with the concept of creating minimum viable products (MVP), taking best-in-class processes, and really follow agile processes. The first 15 months was to create robust product data, all in BOM, and to create a seamless channel between engineering and manufacturing and shorten the lead time of our products. We are a few months away from our first pilot to prove how we can manage it all in one system, creating workflows between engineering and manufacturing.
Once we have that, we want to expand and build on that foundation, where we want to go to the extent that, before we put product on the manufacturing floor, we've done simulations to know exactly what kind of workflows, throughput and requirements are in the supply chain. We can create integration between CAD designs and our ERP system with the click of a button, creating a digital twin that accounts for different trends, colors, material and software integrated into the manufacturing BOM. We want localized workflows to compress our cycle times as much as possible.
In rolling out a standard MES, have you also looked to upgrade older legacy tools or machines?
Yes, definitely. We are looking into making current machines smarter by adding a few sensors, and working with our machine manufacturer to tie equipment to our maintenance system to help us predict when it will breakdown, or whether we have the right parts, etc. The goal is to establish a digital process that connects across design to production. We cannot leave gaps that existed in the analogue world.
You mentioned using AI in demand planning. Where do you see other important applications for AI in the supply chain?
One example is that we are trying to find defects early on in manufacturing, including using deep-learning analytics and machine learning that flag to operators any potential issue with a part and reduce or eliminate down time. Our advantage is that we now have a common MES to train the AI models.
Another area is AI in our own IT service infrastructure. Today when you get a ticket about an alert or incident, with machine learning we can accurately put those tickets in the right queues so that they get to the right person right away. AI is playing a much bigger role, but we are also looking at our servers to figure out what would cause a failure. The best customer service is no customer service, where you anticipate what will happen and fix it before it is a problem.
How important a role is augmented reality playing at Visteon?
From a product side, AR plays a critical role in creating head-up displays to merge vehicle information with the external world and to support drivers in making better decisions. In factories, we are also looking into AR for skilled maintenance activity, such as how we can take machines and overlay them with external data to help workers.
Do you see 3D printing playing a bigger role in the future supply chain?
I think additive manufacturing will eventually be a game-changer. Right now, the costs are higher than traditional manufacturing, and the speed is not what you would expect. But in the future, if all you need is the raw material and a data file, then the extended supply chain collapses. 3D printing could be a big differentiator in survival. Today we manufacture a product, and ship it; in the new world, where the customer defines what they want, we can be closer to satisfy that demand much more efficiently.
How is the IT department supporting the search and retention of global talent, whether in corporate venturing, purchasing or with HR?
Access and acquisition to talent is our number one critical success factor, including how we attract the right skills. We are encouraging a start-up mentality, for example by giving some of our core product teams more independence. They have a full charter, and they pretty much define their processes and they go fast. We are creating hackathons. But we are also not shy to look in unconventional places, including partnering with universities.
What IT skills do you think will be most important over the coming years?
AI is a big focus, which is driven by how much data you have in your models and deployed across business units – that is why you need a cloud strategy in place. The cloud is helping us harvest our data assets to create more reliable machine learning models. Data science is another important skill, and we're making it part of our DNA by putting training in place. That includes using programming languages like Python, and how you run some of these big models in the cloud. We're trying to increase adoption of transfer learning and make the most efficient use of our business and domain knowledge.
Where do you see Visteon's IT strategy developing by 2025? What ambitions do you have based on the progress so far?
The boundaries between IT and business are becoming completely blurred into one homogenous organization. My expectation is that business units will all have equal access to common systems, all from one hybrid multi-cloud, which will be secure, have network scalability and transparency. We want to live in a world where journey from product engineering to production engineering is seamless, frictionless, secure and scalable.
What technology is exciting you the most right now?
My passion right now is in the area of deep learning. I find it so fascinating that you don't need a lot of labelled data – you can create synthetic data and speed up the learning curve of your models. The moment you don't have to put programming into your models, it gives you an exponential benefit. Deep reinforced learning, in which software can learn by interacting with the environment, will be an absolute game changer for us, and that excites me a lot.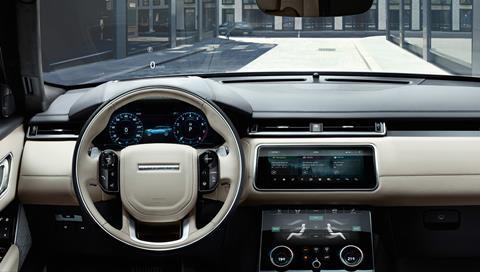 Living in the 'and world'
Raman Mehta took over as CIO at Visteon in April 2017, following top IT roles at manufacturing service provider Fabrinet and tier one industrial commodity supplier EWIE. Prior to that, he spent 13 years at enterprise IT giant Oracle, where he had significant interaction with global automotive and high-tech manufacturers and their technology pain points across the supply chain.
Mehta thinks that, despite economic uncertainty, now is a very exciting time to be in the automotive industry, especially in the IT and supply chain areas. Electrification of powertrains, increasing electronics in vehicles, autonomous driving – all of it requires more software focus across the product and enterprises. He points to advances in deep learning, and a much closer focus on customers.
Visteon has multiple sites in India, and recruits IT and software talent in the country. Pictured is a hackathon held recently with University students
That means more IT innovation, whether in cloud technology, AI or machine learning, as well in applying cases like AR and 3D printing. IT has a key role in supporting prototypes and allowing room to experiment, even if something isn't ready for wider rollout.
"We want to be living in the 'and world' as compared to 'or world' – to give choices to employees," he says. "We are trying to minimize the cost of failure. Experiment and fail fast, that is our competitive advantage. We determine what is viable, otherwise we move onto the next idea."
Mehta points to successful projects that have energized the IT teams and bonded them closer to global business units from research to logistics, whether in Detroit or São Paulo, Shanghai or Pune. In fact, during our phone interview, tuk tuks occasionally honk down the line, the familiar sounds of a business trip to Visteon locations in Mehta's native India. As well as manufacturing in Chennai, these include a recently opened technical center in Goa dedicated to machine learning.
"We have similar opportunities around the world, whether in Mexico or China, where we are growing and developing our IT skills. It is a lot of challenges to harvest but ultimately to make products more competitive for our customers."