Renault and its alliance partners Nissan and Mitsubishi are strengthening their commitment to invest in innovative companies in China.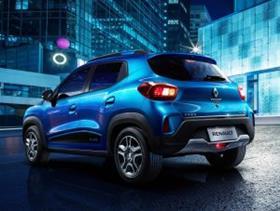 The carmakers, which jointly form the Renault-Nissan-Mitsubishi Alliance, said their strategic venture capital fund, Alliance Ventures, has signed a partnership agreement with Plug and Play China. Plug and Play is a Silicon Valley-based global innovation platform that runs accelerator programs for high-tech startups.
Renault, Nissan and Mitsubishi hope to strengthen their role in the mobility transformation now underway in China, the world's biggest car market.
"By harnessing the expertise of Plug and Play China, we can gain access to start-ups and technologies that will transform the mobility experience," Francois Dossa, chairman of Alliance Ventures, said in a press release.
Alliance Ventures and Plug and Play agreed to a three-year partnership in China, which will give the automakers access to the platform's startup network there.
The Alliance most recently invested in the Chinese electric-vehicle charging platform PowerShare. That startup was part of Plug and Play's Mobility Acceleration Program.
Alliance Ventures, which was launched in 2018, plans to invest up to $1 billion in its first five years to support open innovation.