Krause, the founder and chief executive officer of electric vehicle startup Canoo (formerly Evelozcity), is stepping down temporarily as the company's chief executive officer and chairman of the board for family reasons as the company prepares to unveil first model.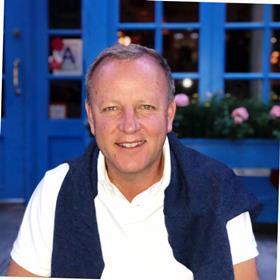 A spokesperon for Canoo has confirmed to automotiveIT International that Krause will remain an employee of the company and that he not stepping down entirely, but is instead "taking a break" to deal with family issues in Germany, indicating that he could return to the post.
He will also remain on the supervisory board and take responsibility for Canoo's financing – an area in which he has been successful at the company, raising more than $1 billion since the end of 2017 when he co-founded the company.
Ulrich Kranz, a co-founder of the company who has been responsible for Canoo R&D, has taken over as interim chief executive. Like Krause, he has worked at BMW and at EV startup Faraday Future, having led BMW-i – the carmaker's electric vehicle division – and was later CTO at Faraday.
"Stefan is still an employee of the company and will focus on fundraising," said the spokesperson. "He believes that the person in charge should have their full attention on the job to ensure the company reaches its aggressive milestones, which is why Ulrich Kranz will step in as interim CEO while Stefan handles some family matters."
While Krause is not leaving Canoo entirely, it is the second key executive change for the Los Angeles-based startup in the last month, after the resignation of Karl-Thomas Neumann, the former Opel CEO who had taken charge of Canoo's market expansion and subscription service development. Neumann did also say that he would remain connected to the company as an advisor.
Prior to starting Canoo (which changed its name from Evelozcity earlier this year), Stefan Krause had a long career in finance and commercial roles in the automotive and banking sector. He spent nearly 20 years at BMW and held a number of senior leadership positions, including in financial services, sales and as chairman of Rolls-Royce. He was later chief financial officer and member of the management board for seven years before leaving the company in 2008.
After nearly eight years at Deutsche Bank, he returned to the automotive industry in 2017 as chief financial and operating officer at Faraday Future. He spent just seven months at the troubled EV startup before founding Evolozcity with Ulrich Kranz and Richard Kim, who had led Faraday's design and is Canoo's design chief.
Krause has been battling lawsuits from Faraday since only shortly after Evelozcity was founded. Faraday Future, run by China's Jia Yueting, accused Krause of stealing trade secrets, as well as complaining that he and Kranz lured away at least 20 former employees. Faraday went on to file lawsuits in California.
Evelozcity's goal was to build affordable EVs for commuting, ride-sharing and package delivery. It developed what it called a 'skateboard architecture" to house battery and electric drivetrain.
Canoo, which adopted its new name in March of this year, plans to offer four vehicles that are available only through subscription packages, including a vehicle made specifically for ride hailing. The company plans to reveal its first model to the public in almost exactly a month on September 24th. It has said it will launch its first model in the US in 2021.
According to Germany's Manager Magazin, Canoo has said that its plans remain on schedule. Investors have released the next tranche of $100m of a promised $1 billion in funding, while Canoo is reported to be on the search for an additional $200m.
*Update: An earlier version of this article published on August 20th stated that Stefan Krause had stepped down as CEO and left Canoo. After clarification from Canoo, the article has been updated to show that he has left the post temporarily and remains employed by the company.